ONE-ON-ONE ATTENTION
FROM A COMPASSIONATE
INJURY ATTORNEY
Never get handed off to paralegals.
All cases are handled by our experienced attorneys.
Over $7,475,000 recovered for clients in 2017 alone!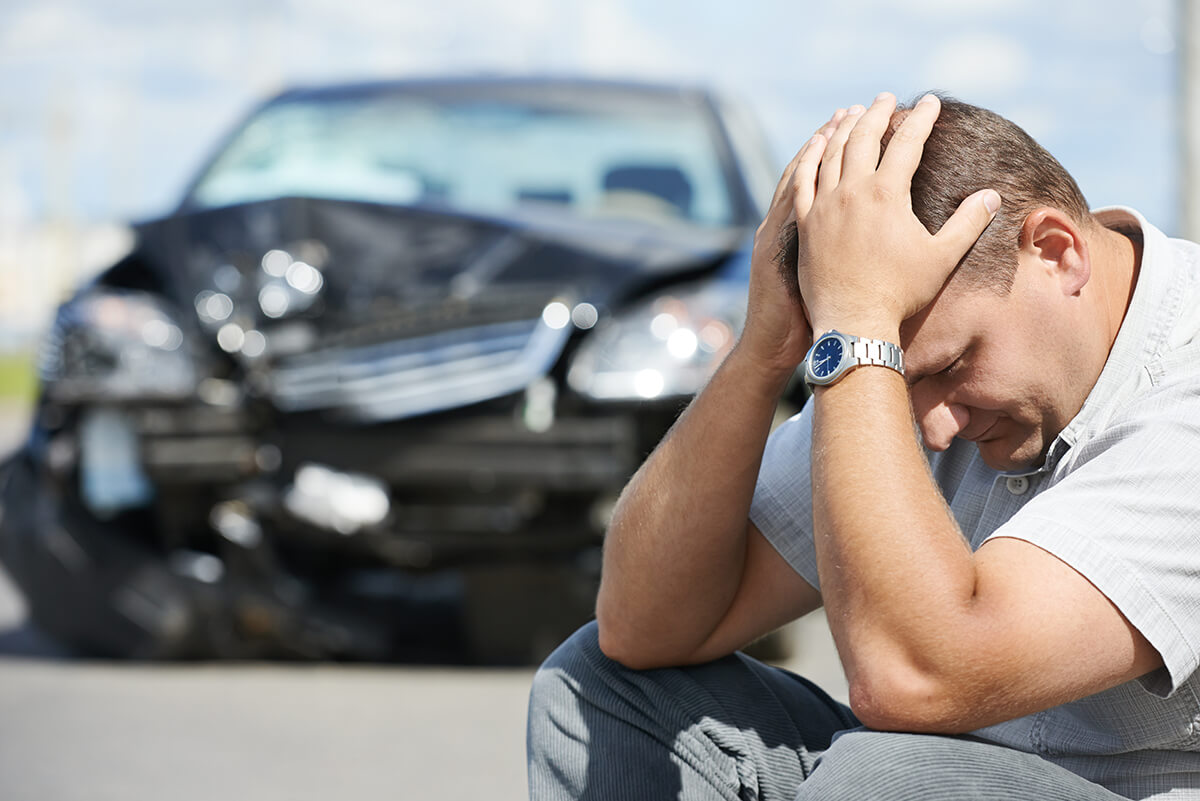 Car Accident Injury Lawyer in Vista
Vista, California Car Accident Attorney
Whether major or minor, it's important to take the right steps after a car accident.  For a low-speed fender-bender, besides exchanging information with the other driver, photograph the scene and all vehicles involved.  If the auto accident occurred at freeway speeds or there's the slightest hint of any injuries, seek medical attention as symptoms may not be obvious for several hours, or even a day or more.  Also seek out legal advice. Let the Skolnick Law Group be your local Vista car accident lawyer.
What To Do
Here are a few more suggestions on what you should do immediately after a car accident.  If you're unable to attend to them yourself, have a trusted family member or friend do so.
Call 911 if anyone needs urgent medical attention.  When in doubt, call!
Exchange information with other driver, getting names, addresses, phone numbers, and insurance company information.  The same goes for all passengers and witnesses.
Take photos and make detailed notes while at the auto accident scene.  That includes vehicle damage, injuries, skid marks, traffic signs and lights, and so on.
Get professional medical care, if only for a check-up, if you feel any discomfort or there's any changes in your senses or behavior.
Keep receipts for every expense related to the incident.
Get the Vista police report and review it for correctness.
For anything more than minor cuts and bruises, retain a personal injury lawyer to level the playing field with insurance companies.
You Pay Nothing Unless Compensation is Recovered!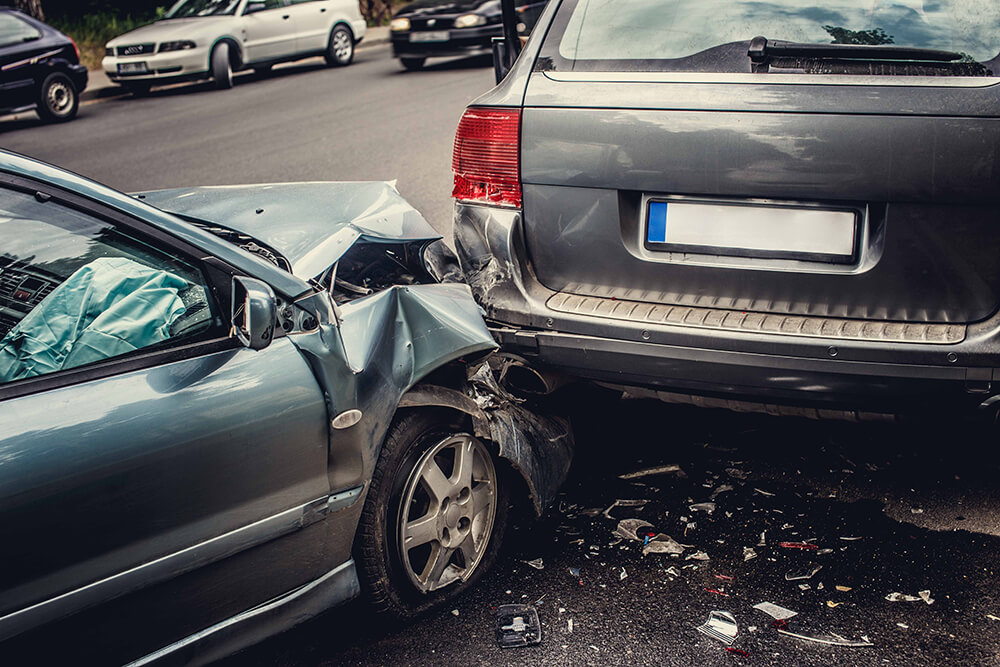 Your Rights
If you're involved in a car accident, regardless of fault, you have the right to compensation from the other driver or your own insurance company.  As you would expect, that includes property damage and medical bills — not just the emergency room and immediate treatment, but rehabilitation and the costs associated with any disability as well.  You should also be paid for lost wages and any reduction in future earnings.  And most importantly of all, you have the right to compensation for pain and suffering as well as the loss of enjoyment of life.
But it's necessary to protect those rights.  Major insurers have thousands of employees to minimize their losses.  Even if there's no indication that you'll be filing a personal injury case in court, you need a Vista car accident attorney to protect your rights.
Auto Accident Tips**
Insurance companies will commonly request authorization to access your medical, employment, and other private records.  They're also likely to request a recorded statement, and those typically include leading questions unrelated to the accident. They're rarely necessary, and are designed to trick you into admitting at least some level of fault.  The same goes for 3rd-party disclosure permissions.
Never sign a release or accept any form of payment until you've consulted a car accident lawyer.  There's always a possibility of later symptoms or complications as well as unexpectedly high medical expenses.
Don't post anything regarding the accident or your injuries on social media.  That "can and will be used against you."  Set privacy so that only friends and family can read any of your pages and posts, old and new.
Don't think that an uninsured driver means you won't receive compensation.  You may have your own uninsured motorist coverage to cover your losses.
In brief, don't sign anything or make a statement without legal counsel!
WE FIGHT TO WIN FOR YOU
OUR RESULTS
Russell S. Kohn and Suzanne Skolnick Attorneys Kohn and Skolnick represented a 60-year-old man in an under insured motorist claim against Farmers. After reduction for the worker's compensation benefits and the third party recovery, Judge Hoffman's net award totaled $520,000.
Our Recent Wins
Featured Case Results
UNDERINSURED MOTORIST
Skolnick Law Group, Your Car Accident Attorney in Vista
We specialize in personal injury cases, navigating the complex web of liability and accident law, evidence and proof, medical billing, and insurance adjusters.  You'll work directly with an experienced personal injury attorney, not a paralegal, for truly personalized legal services.  We will:
collect and assess evidence,
interview witnesses,
review police, medical, and other documents,
negotiate on your behalf with insurance companies and other involved parties,
and if necessary, file a lawsuit and represent you in court. Our office is just 15 minutes from Vista, and we can come to your home or hospital room as needed.
Our consultation is free, and if there's no recovery there's no fee.
Resources
If the other driver was convicted on criminal charges such as a hit-and-run you may also qualify for medical, disability, and loss-of-income compensation from the California Victims Compensation Board.  You can learn more at https://victims.ca.gov/victims/.
Directions To Our Office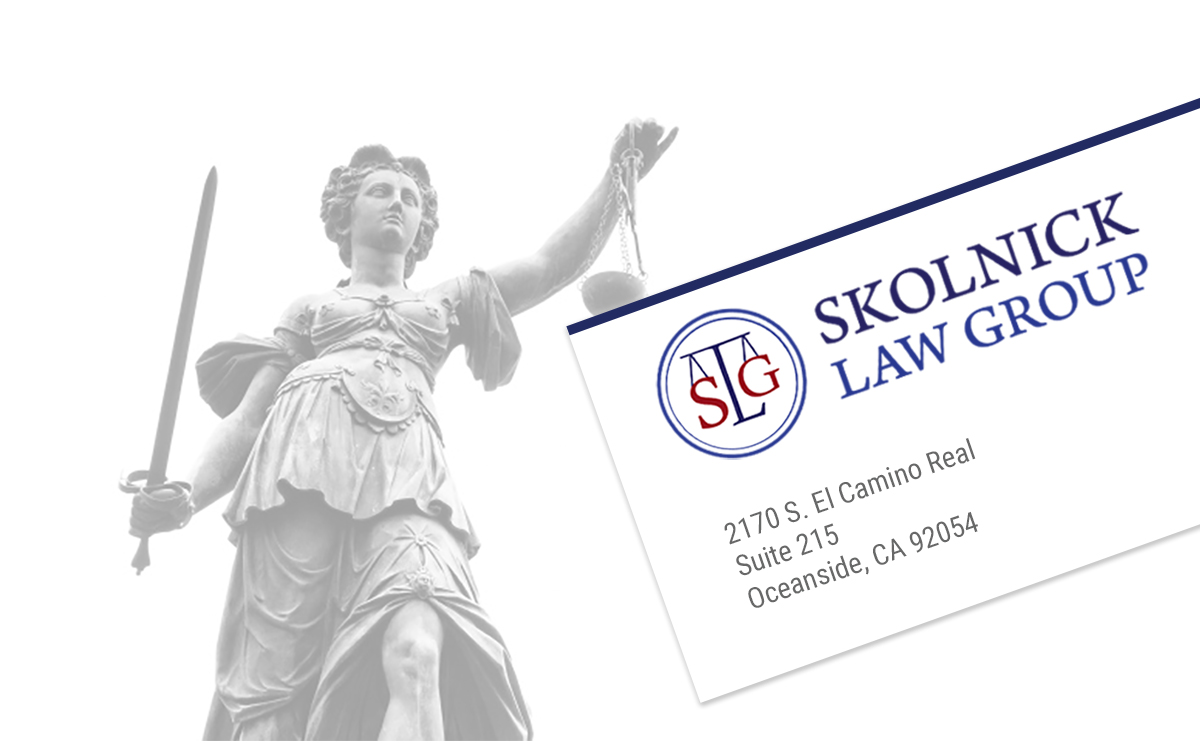 Request a free consultation to get started.