ONE-ON-ONE ATTENTION
FROM A COMPASSIONATE
INJURY ATTORNEY
Never get handed off to paralegals.
All cases are handled by our experienced attorneys.
Over $7,475,000 recovered for clients in 2017 alone!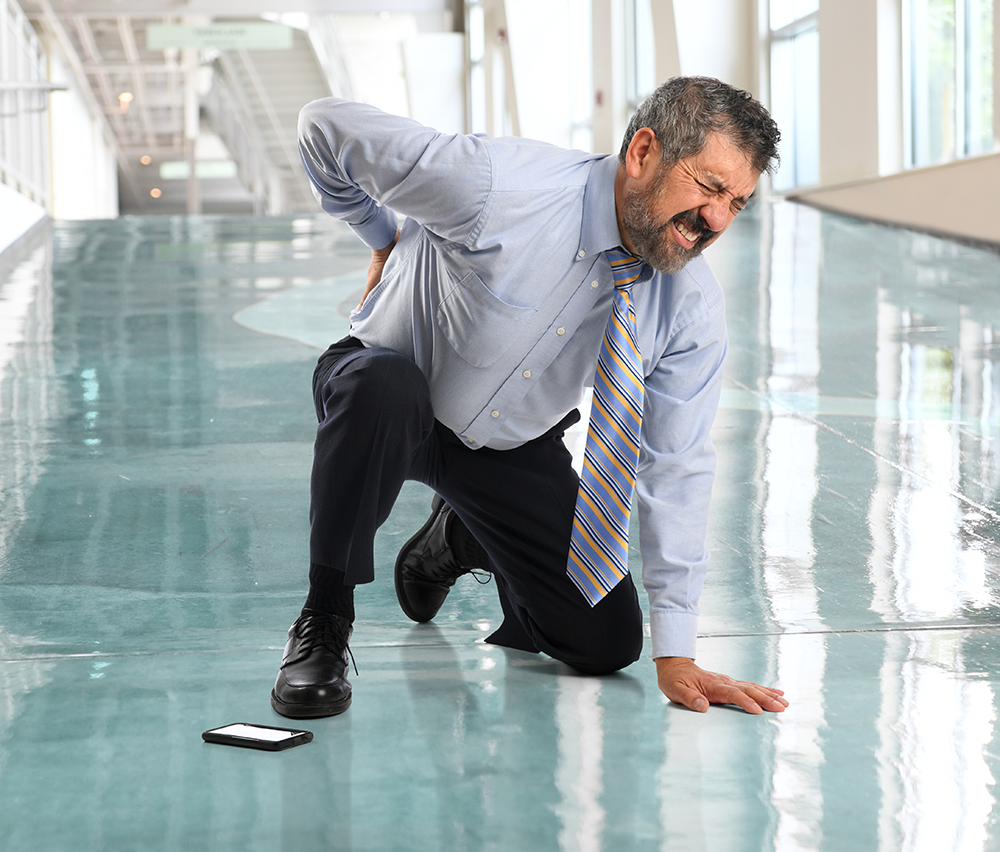 Slip & Fall Injury Lawyer in Oceanside, CA
Slip-and-Fall & Other Premises Liability Claims
Have you been injured in a trip and fall or slip and fall accident?  Let the Skolnick Law Group be your Oceanside personal injury lawyer to receive the full compensation you deserve.
Common causes of slip and fall accidents include
water, grease, oil, or other liquids on the floor
merchandise or debris in walking areas,
ripped carpet, loose tile, or otherwise damaged flooring,
poorly lit stairways, halls, or walkways
damaged walkways and pavement outdoors, and
more
in places such as retail stores, shopping centers, grocery stores, restaurants, and offices.  Oceanside property owners are responsible for public safety by promptly identifying and correcting such hazards.
Slip and fall injuries shouldn't be taken lightly.  Although common, they often lead to serious injuries and long-term disabilities.  In the year 2010 they led to 30,000 deaths in the United States.  Well over 3/4 of those cases involved brain injury, so always seek out medical attention for any sort of head injury even if there are no immediate symptoms.
You Pay Nothing Unless Compensation is Recovered!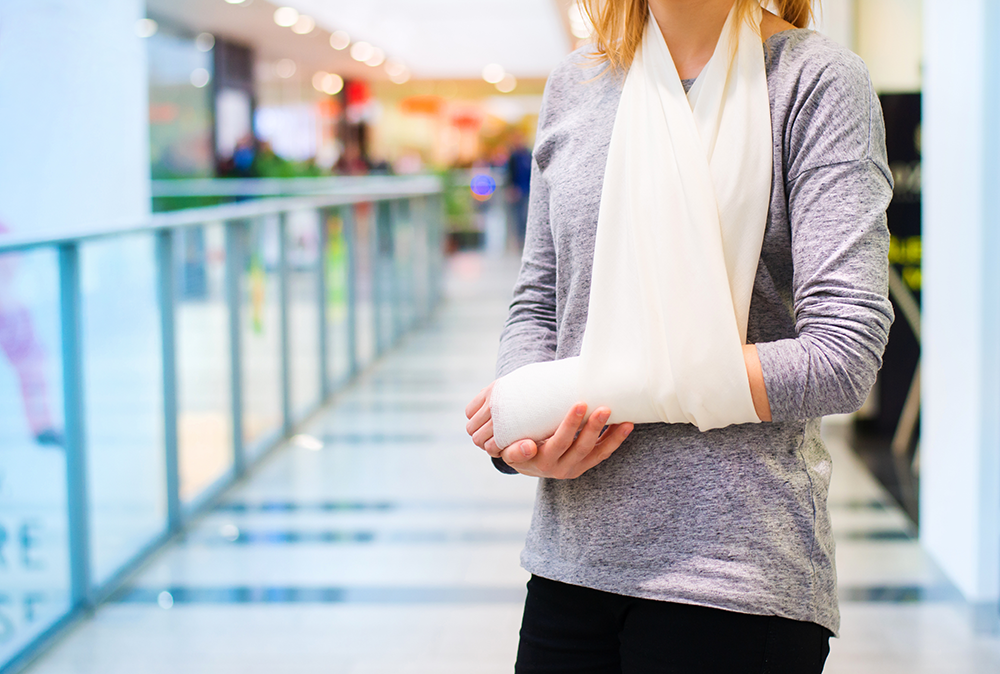 Liability and Your Rights
Whether slip and fall cases occur at a business, on public property,or in a private home California accident and premises liability law holds the property owner, operator, and others liable for damages if they were negligent.  They're responsible for taking reasonable precautions to maintain safe conditions.  That includes identifying and correcting or setting up warnings in a timely manner.
Compensation for damages should include the full cost of all short- and long-term medical bills as well loss of income and reduced future earnings potential.  The largest part of a slip-and-fall claim typically involves a monetary settlement for pain and suffering along with those other damages.
Protecting your rights to fair compensation begins with taking pictures, collecting contact information from witnesses, and retaining all medical bills and records.  Next on the list is retaining a slip and fall lawyer to push back against insurance companies efforts towards a fast but far too-low settlement.
An experienced personal injury lawyer's expertise includes investigating the accident to establish at-fault parties, which may include a building or business owner, contractor, architect, or engineer.  An attorney's work also includes collecting evidence and witness statements to build an argument that supports the requirements for a successful slip and fall case:
responsible parties knew or reasonably should have known about the hazard,
they took no action or inadequate action, and
that hazard lead to your accident
WE FIGHT TO WIN FOR YOU
OUR RESULTS
Russell S. Kohn and Suzanne Skolnick Attorneys Kohn and Skolnick represented a 60-year-old man in an under insured motorist claim against Farmers. After reduction for the worker's compensation benefits and the third party recovery, Judge Hoffman's net award totaled $520,000.
Our Recent Wins
Featured Case Results
UNDERINSURED MOTORIST
Skolnick Law Group
We're experienced personal injury lawyers with an established track record of proving negligence in slip and fall accidents.  We have a full understanding of the complex laws involved in premises liability cases, including Oceanside building codes.
Suzanne Skolnick and Russell S. Kohn are compassionate professionals.  The Skolnick Law Group office is located just 4 miles from Oceanside, and the Kohn Law Office is located in Oceanside.  Client-focused, Ms. Skolnick and Mr. Kohn take evening and weekend appointments.  You're welcome to a free consultation, and we take your slip and fall case on a contingency basis.  That means we charge no fee unless we win your recovery.
Oceanside CA
There's so much to do in and around Oceanside, including visiting Mission San Luis Rey and the Heritage Park Village Museum.  The Oceanside Pier is perhaps the most famous attraction.  First built in 1888 it's been rebuilt 6 times.  At 1,942 feet it's one of the longest wooden piers on the west coast.  You can learn about these and others at https://www.tripadvisor.com/Attractions-g32815-Activities-Oceanside_California.html.
Directions To Our Office
Request a free consultation to get started.