ONE-ON-ONE ATTENTION
FROM A COMPASSIONATE
INJURY ATTORNEY
Never get handed off to paralegals.
All cases are handled by our experienced attorneys.
Over $7,475,000 recovered for clients in 2017 alone!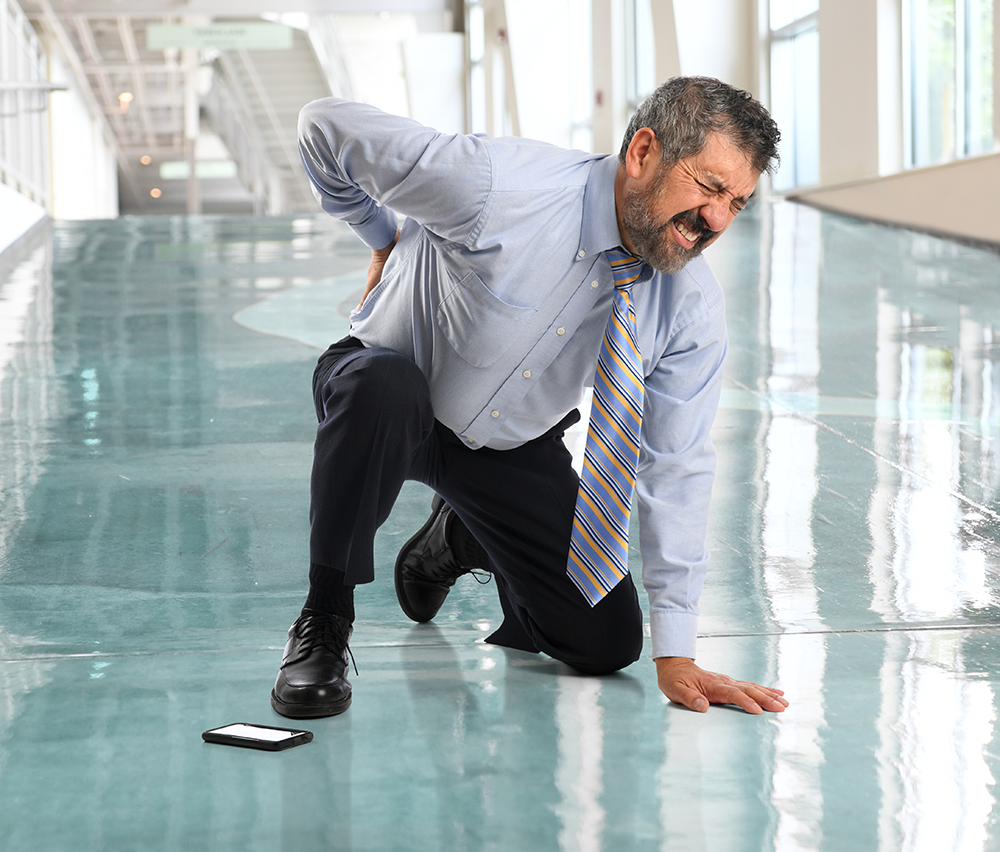 Slip & Fall Injury Lawyer in Vista, CA
Slip-and-Fall & Other Premises Liability Claims
If you've been injured on someone else's property and it wasn't your fault, you're entitled to compensation for those injuries.  Generally referred to as slip and fall accidents, they're common yet sometimes involve extensive medical care.  If the property owner was in any way negligent, medical and other expenses should be paid for by their insurance, not yours.  But it frequently takes an experienced personal injury attorney to make that happen.  These lawsuits aren't frivolous. Brain injuries are common, and in 2010 nearly 30,000 people died from such falls.  We're your Vista slip and fall lawyers, conveniently located and ready to stand up for your rights.
Premises Liability Claims
Premises liability law applies whenever someone is injured on someone else's property.  Under California law, in order to file a claim you must establish:
the presence of a dangerous condition,
that the owner knew or should have known about it,
that the owner didn't adequately respond,
that the hazard lead to your injury, and
negligence (lack or reasonable care) was a substantial factor.
It doesn't necessarily have to be a fall, but trip and fall accidents are the most common of premises liability claims in and around Vista.  Slip and fall injury liability doesn't just apply to businesses.  Any property owner, including homeowners and government agencies, can be held responsible.  As you might guess, slip and fall causes include wet or greasy floors.  But other hazards include ripped carpet, poor lighting in stairways, improperly designed stairs, obstructions left in walkways, and broken paving or flooring as well as damaged furniture or equipment.  Other factors include various types of neglected maintenance as well as negligent security.
A property's owners, managers, and operators are held responsible for maintaining a safe environment for any and all visitors. That includes noticing hazards, correcting them in a timely manner, and displaying warnings in the meantime.  If they have failed to do so and an injury results, you may have cause to bring a slip and fall lawsuit.
Negotiations and proceedings often involve insurance companies, renters, lessors, property owners, architects, and contractors.  These cases are routinely disputed by the insurance company for the at-fault party.  Insurance companies will dispute whether the condition was dangerous, whether it caused your injury, whether or not they had notice of it beforehand, whether you were at fault based on your own conduct and/or whether your injuries are serious and deserving of compensation.  It should be clear that an experienced slip and fall lawyer is necessary to be successful in handling your slip and fall case.
You Pay Nothing Unless Compensation is Recovered!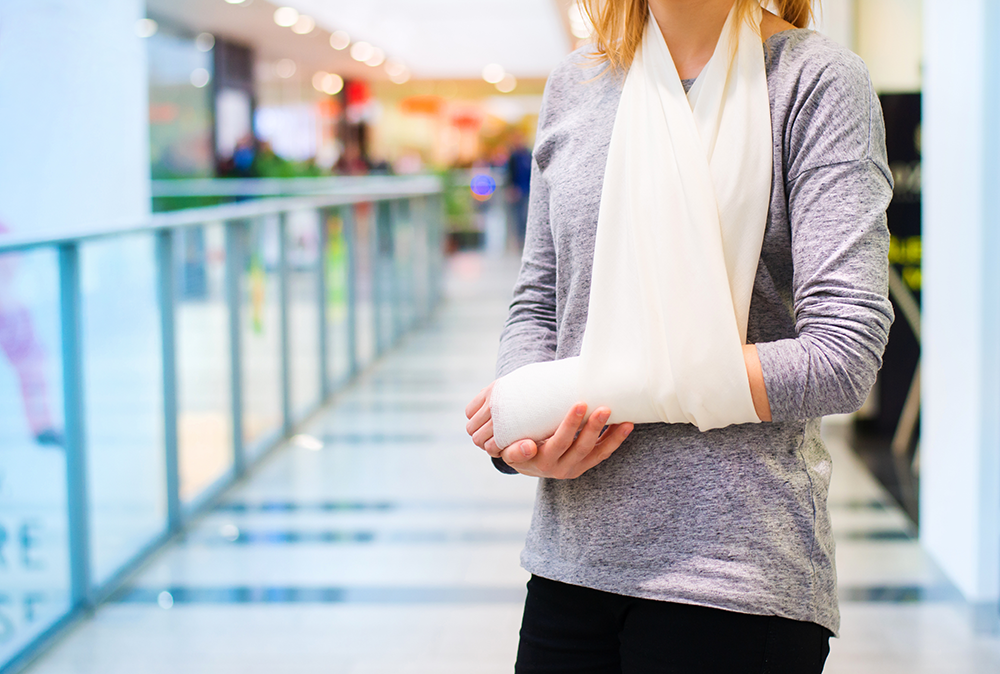 What To Do
The top priority is always your health and safety.  Get professional medical attention immediately to make sure that all slip and fall injuries have been identified and properly treated.  The next priority is documenting the incident.  Taking detailed notes that include photos of the accident location and the hazard that caused it are critical to winning your slip and fall case.  Get contact information for all witnesses, as well as for those who noticed the hazard before or after your accident. Then contact a premises liability attorney before you sign any releases or accept any compensation.
Recoverable Damages
Other than reporting the incident, don't deal with insurance companies yourself, even your own.  They have experts experienced in offering low-ball settlements or initially denying claims outright.  But under California law you're entitled to full reimbursement for medical medical bills and related expenses, including lost income for time off from work.  In many situations you also have the right to compensation for pain and suffering as well as general damages.  A personal injury lawyer is experienced in identifying all the damages and in negotiating with insurance companies.
WE FIGHT TO WIN FOR YOU
OUR RESULTS
Russell S. Kohn and Suzanne Skolnick Attorneys Kohn and Skolnick represented a 60-year-old man in an under insured motorist claim against Farmers. After reduction for the worker's compensation benefits and the third party recovery, Judge Hoffman's net award totaled $520,000.
Our Recent Wins
Featured Case Results
UNDERINSURED MOTORIST
Skolnick Law Offices:  Your Vista Slip and Fall Lawyers
Every case is different.  Our experience and personal attention mean that we'll "reverse-engineer" exactly what happened to build the strongest case for maximum recovery.  We'll cover a variety of factors with you, including the difficult task of determining your control over the situation.  Was the location a likely place for visitors?  How likely was serious harm?  How obvious was the hazard and were there adequate warnings?  Was a Vista building code violation a factor?  We'll then apply our legal expertise to protect your rights to full compensation in dealing with insurers, owners, and managers — and if necessary file a premises liability case in court.
We offer a free consultation, and you pay us nothing unless we win your recovery.  You'll work directly with an experienced personal injury lawyers who fight for their clients, never with a paralegal.  Our offices are just 15 minutes from Vista, and we take evening and weekend appointments.
Directions To Our Office
Request a free consultation to get started.