ONE-ON-ONE ATTENTION
FROM A COMPASSIONATE
INJURY ATTORNEY
Never get handed off to paralegals.
All cases are handled by our experienced attorneys.
Millions of dollars recovered for our deserving clients!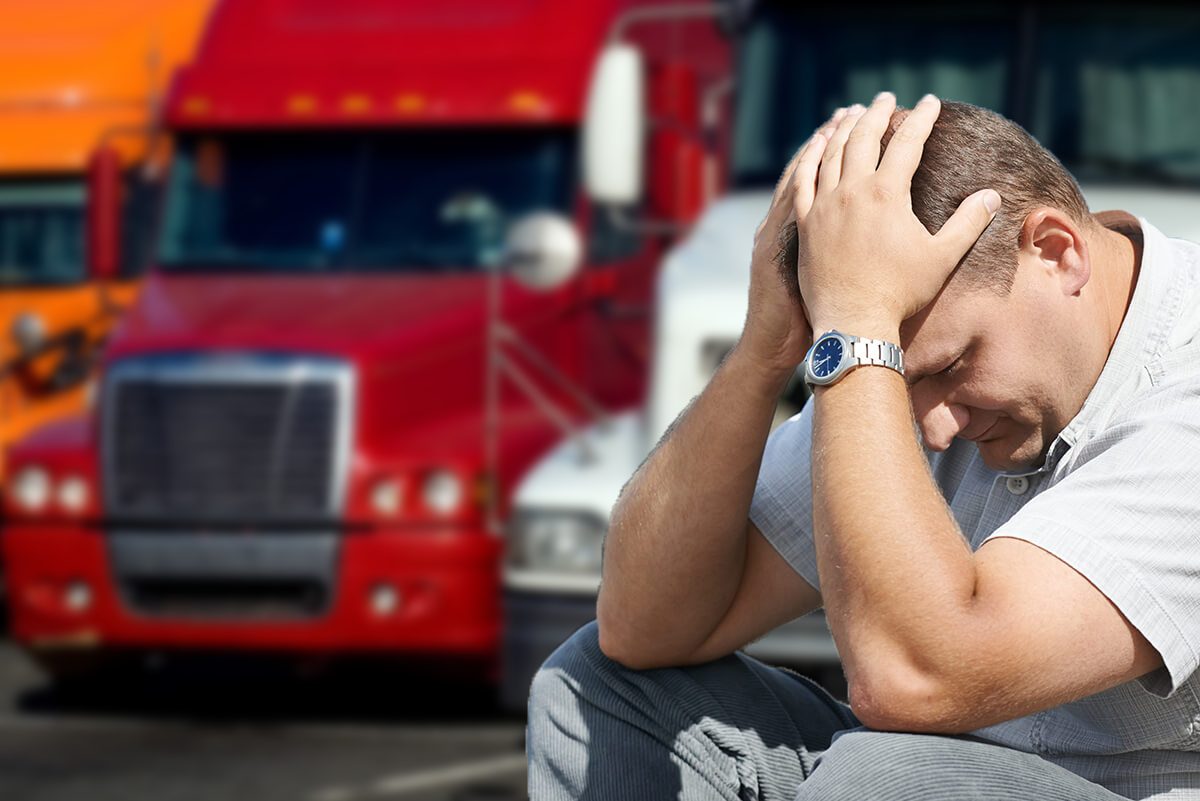 Truck Accident Injury Lawyer in Oceanside/Carlsbad
Truck Accident Attorney
If you've been hurt in a truck accident you need the services of an experienced personal injury lawyer.  You simply can't let an insurance company handle things; it's their job to keep payouts to a minimum in order to maintain profitability.  We work in your best interests as accident lawyers serving Oceanside, Carlsbad, Encinitas, Escondido, Vista, San Marcos, and nearby areas.
Truck accident cases can have difficult liability issues, and you may not realize all the potential near- and long-term damages.  We deal with truck accidents and insurance companies on a daily basis.  We're intimately familiar with insurance company negotiation tactics, legal obstacles, and court procedures, as well as pitfalls and traps that abound in any truck accident case. We understand that it's a stressful time for you and that you may well want to ignore it all and focus on your recovery.  However, without good legal representation, you'll be faced with lower settlement values, and calculated delay on the part of the insurance company.  Our expertise and experience turns that around.  When it's difficult for you to travel we'll even make "house calls" and come to you.  We charge nothing unless we obtain a settlement or recovery on your case.  Call our office today for a free initial consultation.
You Pay Nothing Unless Compensation is Recovered!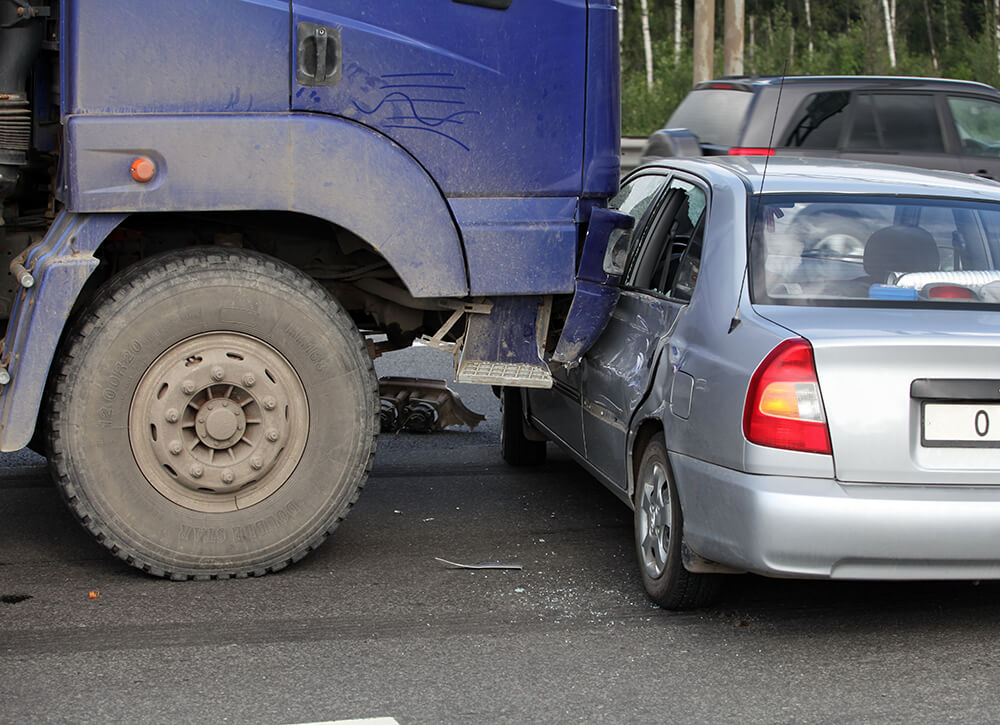 Truck Accidents are Complicated
There are some 80,000 commercial truck accidents in the US each year that cause injuries.  So if you are a victim of a trucking accident, you're not alone.  Truck accident lawyers as well as the insurers of truck drivers and trucking companies have a wealth of information to protect their clients' interests.
Big rigs such as tractor-trailers and semis carry heavy cargo, and often hazardous materials.  Those 18-wheelers don't just weigh a few tons; their maximum weight is 40 tons.  And at highway speeds, large trucks take the length of a football field to come to a full stop.  Trucking is also an area that is heavily regulated.  Such regulations include issues like:  licensing, rest breaks, and the length of driving shifts along with safety inspections for the trucks.  Even with all this regulation, there are still mechanical failures, especially due to inadequate maintenance, failures to adjust driving for bad weather conditions, and truckers that break the rules or even use drugs to stay awake.
As with car accidents, a trucker can lose control.  For big rigs that can also mean jack-knifing, and passenger vehicles can become trapped underneath the truck in what's called an under ride.  Injury accidents can involve quite a few parties besides drivers — the trucking company, truck owner, truck manufacturer, any 3rd-party maintenance company, and the loading company.  They may each have their own insurance coverage, and most are likely to "lawyer up" following a collision.
You need to protect yourself.  Here are just some of the things you need to do immediately after a truck accident.
Call the police, and put in a request for the police report;
Call your insurance company to report the trucking accident;
Make your own set of notes while memories are fresh, and be as detailed as you can.  Include photos and witness names/contact numbers whenever possible; and
Retain a lawyer who is an experienced trucking accident injury attorney.
Protecting Your Rights
When negligence is involved you're entitled to recover the full extent of your damages.  Those damages can include medical and rehabilitation costs, lost income (including time for therapy and needed rest), pain and suffering (including mental and emotional anguish), permanent injuries and disability (such as the loss of a limb or less severe restrictions, with costs including those of accommodating the injury as well as reduced earning capacity), and property loss.  There can also be punitive damages, which can be large in situations of egregious neglect or misbehavior.
To protect your rights to full compensation, including the right to sue, do not accept payment or agree to an offer without an accident attorney's review.  You also shouldn't give a statement or sign any paperwork such as authorizations without representation by an experienced truck accident attorney. It's critical that you choose an attorney who has worked with victims of truck accidents, not a legal clinic, or paralegal.  When you contact our office, you will speak directly with an experienced attorney.  Our initial consultation is free and if hired to represent you, we work on a contingency fee basis which means that we only get paid if we win your case.
WE FIGHT TO WIN FOR YOU
OUR RESULTS
Attorney Suzanne Skolnick achieved a $6,000,000 settlement with the County of Riverside for her 66 year-old client who sustained a catastrophic brain injury.
Our Recent Wins
Featured Case Results
BRAIN INJURY SETTLEMENT
Skolnick Law Group
We work hard to represent you and to keep you informed so you can focus on your recovery.  Our clients are never handed off to a paralegal assistant.  You'll always meet one-on-one with a skilled personal injury lawyer experienced in truck accidents.  Attorney Suzanne Skolnick has practiced personal injury law for 20 years and has recovered millions of dollars for her clients throughout Carlsbad, Oceanside, Encinitas, San Marcos, Vista, Escondido and all of northern San Diego County.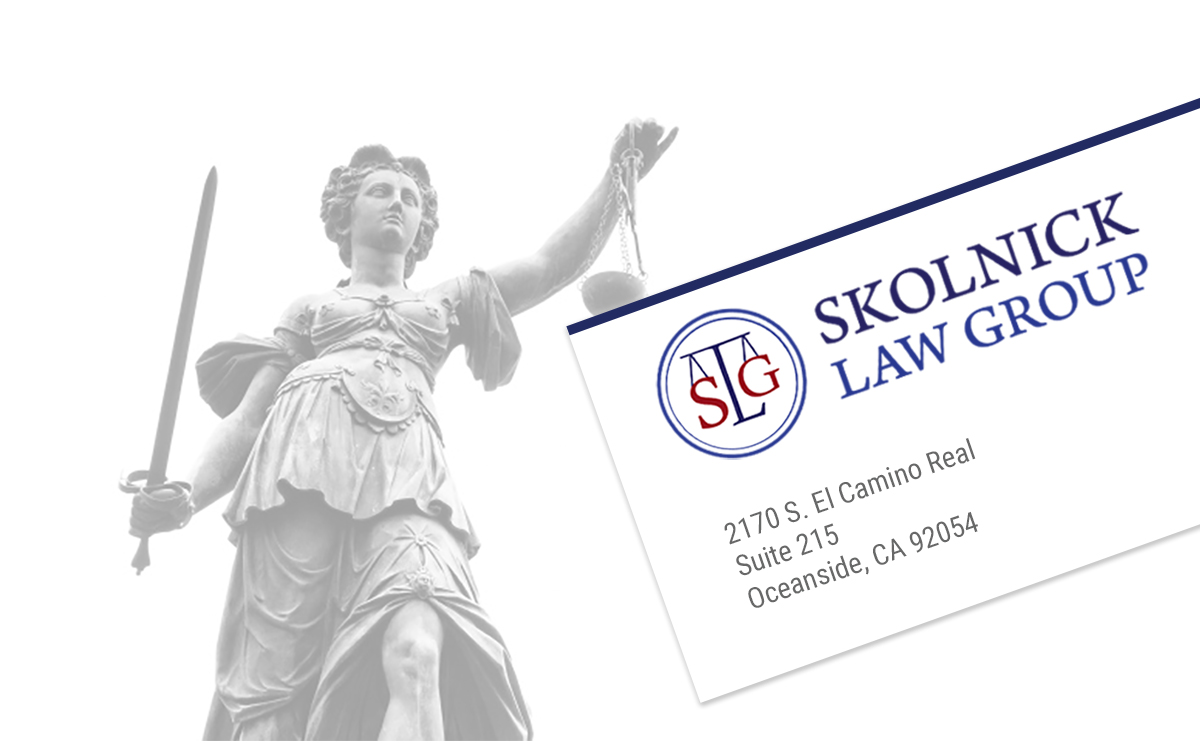 Request a free consultation to get started.