ONE-ON-ONE ATTENTION
FROM A COMPASSIONATE
INJURY ATTORNEY
Never get handed off to paralegals.
All cases are handled by our experienced attorneys.
Millions of dollars recovered for our deserving clients!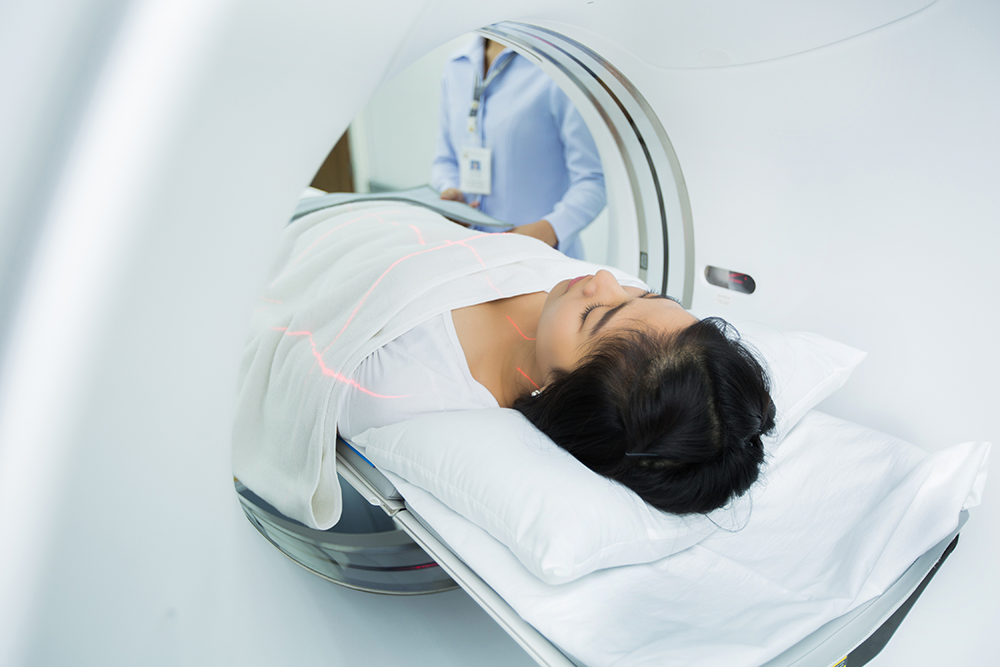 Brain Injury Lawyer in Oceanside/Carlsbad
Traumatic Brain Injury Law
If you or a loved one has suffered a brain injury you need the advise and expertise of a personal injury lawyer.  Although the harm may at first seem minor, over a few days or weeks it can escalate into a lifelong battle to restore mind and body.  Immediate symptoms, temporary impairments, and long-term disabilities vary widely from person to person.  Therefore, it's critical to seek medical attention and a consultation with a brain injury lawyer immediately.  Our Oceanside/Carlsbad law office represents traumatic brain injury victims throughout northern San Diego County, including the cities of Encinitas, Escondido, San Marcos, and Vista.
It's possible to have a concussion without losing consciousness, so concussions are much more common than most people realize.  Out of some 1.7 million brain injuries that occur in the United States, roughly 3/4 are "mild" and most of those are followed by complete recovery.  But that still leaves some 400,000 serious cases each year, with roughly 130,000 leading to permanent disabilities.  The Center for Disease Control reports that 35% of brain injuries are the result of falls, 17% from auto accidents, 10-15% from assaults, and the remainder from sports (including skateboarding), construction site accidents, and military service.  Many such accidents are the result of negligence, and regardless of cause, you need an experienced brain injury attorney to protect your rights and to obtain just compensation.  The insurance companies are protecting their interests and so should you be protecting yours.
You Pay Nothing Unless Compensation is Recovered!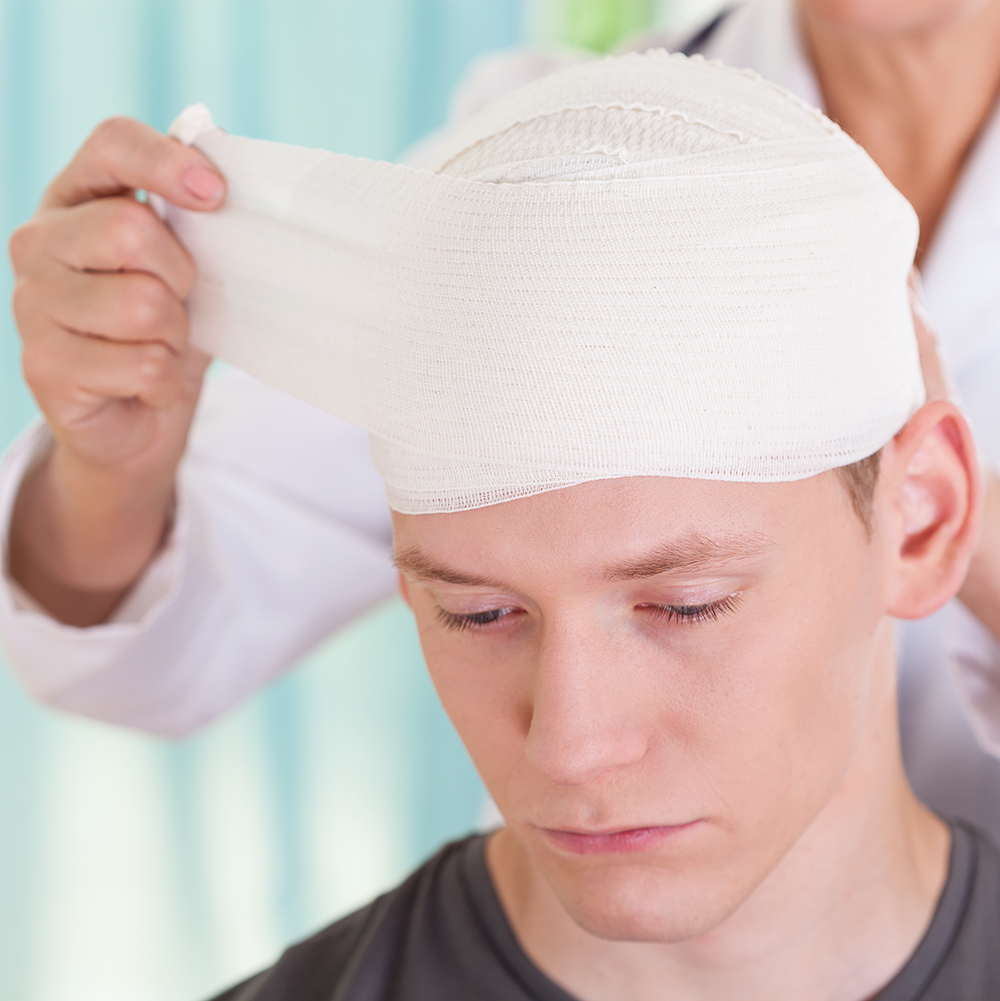 Traumatic Brain Injury
Any blow to the head can cause serious injury so be wary after any sort of accident, particularly falls and car accidents.  Someone with a traumatic brain injury doesn't necessarily show external signs of a brain or head injury.  Any sudden movement of the brain within the skull can directly cause damage to the brain's nerves as well as bleeding within the brain or just beneath the skull.  The brain often reacts to a trauma by swelling, and this pressure can lead to damage hours after the accident itself.  Insist on prompt professional medical attention, including diagnostic imaging studies if you have had a loss of consciousness in order to evaluate and diagnose the injury.  Many patients with brain injuries are able to make a good recovery with appropriate treatment and therapy.  However, some portion of patients with severe brain injuries will require lifetime care.  A minor head injury can lead to medical bills approaching $100,000.  Severe traumatic brain injuries can result in medical expenses amounting to millions of dollars over a person's lifetime.  Severe brain injury patients often require a life care plan in order to calculate the cost of the care and treatment the patient will require over his or her lifetime.  The costs are staggering and thus, in any accident where a brain injury has occurred, particularly a severe traumatic brain injury, it is vitally important to discuss your case with an experienced injury attorney to determine the nature and extent of your damages and how hiring an attorney can enable your injured loved one to obtain maximum compensation for the permanent injuries they have sustained.
Immediate Symptoms
Anyone who has suffered a head trauma may display any of several dozen symptoms that could indicate a brain injury. The most obvious include slurred speech, confusion, convulsions, vomiting, and paralysis.  But there are many more, including subtle and often overlooked signs such as mild but persistent headaches, fatigue or drowsiness, light sensitivity or insomnia.  So pay serious attention to any changes after an accident.  An appropriate diagnosis can be difficult even at a hospital, with traditional CT Scans and MRIs sometimes missing small changes.  High-resolution MRIs are one of the best diagnostic options, but often aren't utilized early on after a traumatic injury.  Again, being proactive in your care can help you obtain the treatment you need with the diagnostic studies necessary to diagnose your condition.  Many patients do not have health insurance or have inadequate insurance to cover the treatment required when a brain injury has occurred.  Many wonderful doctors work with brain injury attorneys to provide the care that an accident victim needs on a "lien" basis – where the doctor agrees to get paid when the case resolves.  Therefore, it is important to consult with a brain injury attorney regarding the facts of your case in order to determine whether the financial obstacles preventing your access to appropriate brain injury treatment can be overcome.
Delayed Effects, Delayed Symptoms
Roughly 90% of concussions don't cause any loss of consciousness.  As we've learned from sports and veterans, those who have suffered traumatic brain injuries may have delayed symptoms caused by hemorrhaging or swelling as well as "invisible" injuries with subtle symptoms that may not be noticed for weeks, months, or longer.  Changes in personality, emotional outbursts, depression, and difficulties with judgment, communication, and planning can have physical causes.
The Services of a Brain Injury Attorney
Even the most reputable insurance companies have an obligation to their shareholders to make a profit.  Those insurance companies have decades of experience in developing ways to reduce or outright deny injured victim's fair compensation.  That's why if you or a loved one has suffered a brain injury, you need an experienced brain injury lawyer to protect your right to fair compensation.  Even if you never go to court, without proper representation, you'll be at a huge disadvantage in negotiating with insurance companies.
A personal injury lawyer can:
evaluate your case and advise you on how to proceed;
if necessary, arrange lien-based medical care so that you promptly receive all needed treatment;
investigate the incident to determine liability;
understand the likely need for and expense of rehabilitation that may extend for years;
determine all medical costs as well as full compensation for pain and suffering, loss of income, and reduced quality of life; and
negotiate with insurance companies.
If a lawsuit is necessary, representing an injured victim in a brain injury case requires significant expertise.  It's necessary to educate a jury (and often a judge) regarding how the brain works and the complex mechanisms of injury, damage, and recovery.  That includes explaining those "invisible" disabilities and complicating factors such as pre-existing conditions.  Using expert witnesses, such as a neurologist, is often necessary in order to assist the jury in understanding the nature and extent of a traumatic brain injury.  An experienced brain injury attorney can help the injured victim by locating and retaining the right type of expert witness who will testify on behalf of the injured plaintiff at trial.
WE FIGHT TO WIN FOR YOU
OUR RESULTS
Attorney Suzanne Skolnick achieved a $6,000,000 settlement with the County of Riverside for her 66 year-old client who sustained a catastrophic brain injury.
Our Recent Wins
Featured Case Results
BRAIN INJURY SETTLEMENT
Speak Directly With an Attorney
With the Skolnick Law Group, you'll work directly with a personal injury attorney experienced in traumatic brain injury cases, not through a paralegal.  We care about victims and their families and work hard towards obtaining just and fair settlements of their claims.  We offer a free consultation, and take cases on a contingency fee basis, which means that you don't pay us until we win your case and we get paid out of any settlement or recovery we get on your behalf.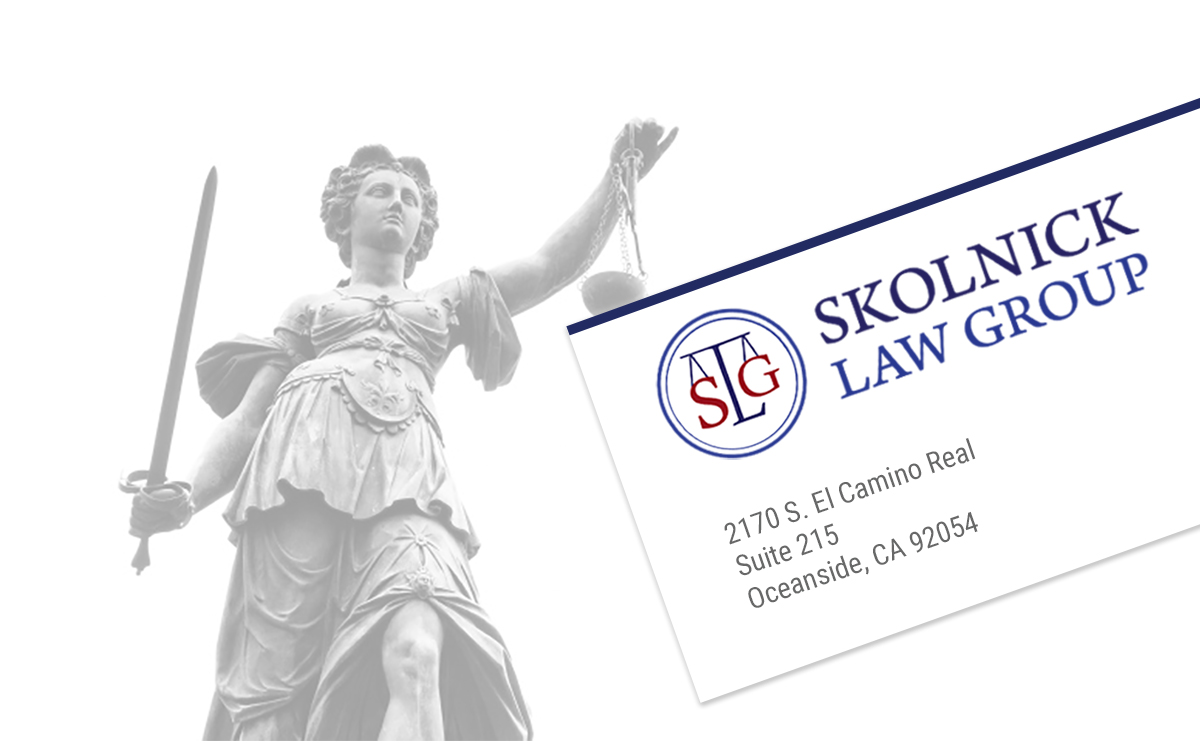 Request a free consultation to get started.