ONE-ON-ONE ATTENTION
FROM A COMPASSIONATE
INJURY ATTORNEY
Never get handed off to paralegals.
All cases are handled by our experienced attorneys.
Over $7,475,000 recovered for clients in 2017 alone!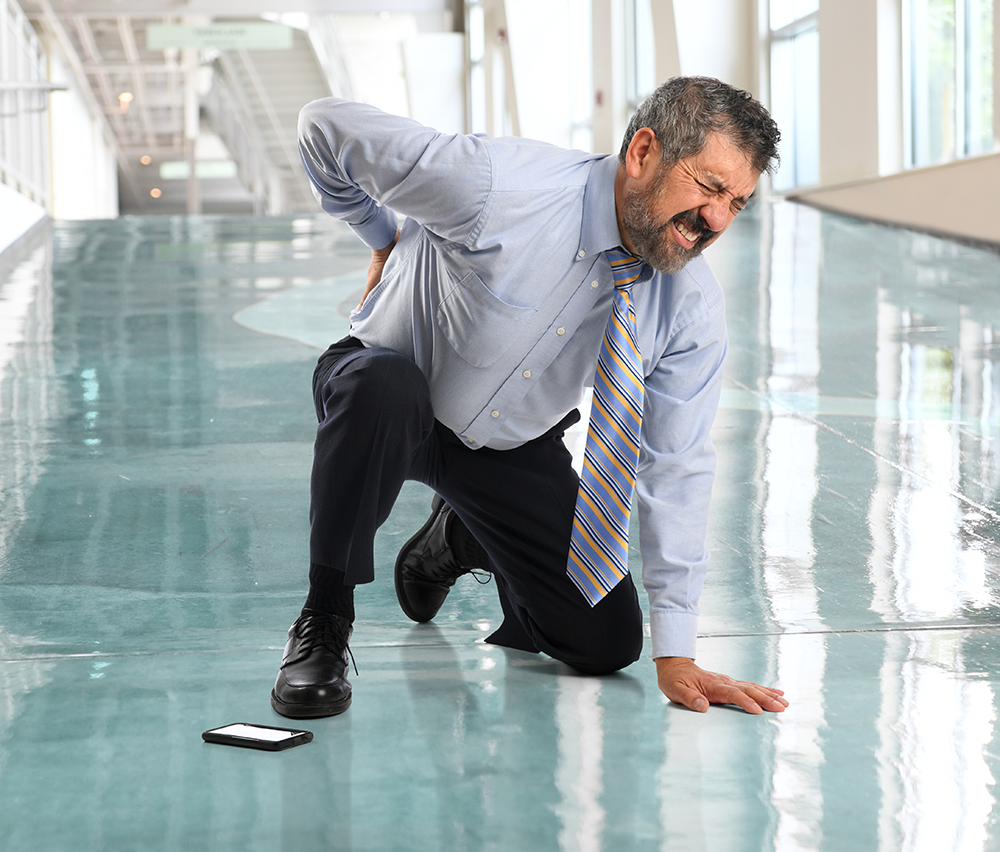 Slip & Fall Injury Lawyer in Encinitas
Slip-and-Fall & Other Premises Liability Claims
Slip and fall accidents are sometimes presented as a caricature of the legal system, but they involve real injuries with serious consequences.  In one year alone (2010) 30,000 died in the United States after slipping, tripping, or otherwise falling. If you've been injured in an Encinitas slip and fall accident you need the representation of a skilled personal injury lawyer if  you're to receive the full compensation you deserve.
Handling Slip and Fall Accidents
Trip and fall accidents may be just an inconvenience and not worth pursuing as a case.  But they often lead to expensive medical treatment even when initial symptoms or discomfort seem minor at the time.  That's especially true whenever there's been any sort of blow to the head.  So, it's important to pay attention and seek immediate medical attention if there's any doubts or concerns whatsoever.
If you've suffered a serious personal injury, it's important to document the incident in preparation for an insurance negotiation or possible premises liability case.  That includes collecting witness contact information and initial comments, making detailed notes, taking photographs of the scene, and keeping all medical bills and receipts.  It also means consulting with a slip and fall lawyer before talking with any insurance agent (including your own) or any representative of the business.
You Pay Nothing Unless Compensation is Recovered!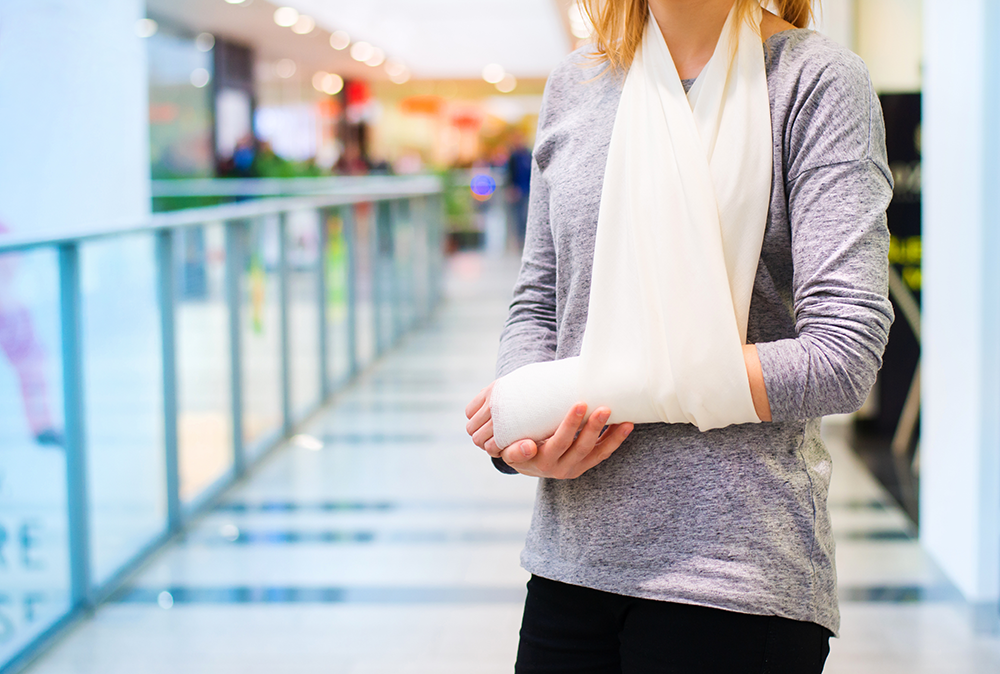 Premises Liability Claims
Under California accident and premises liability law property owners and operators — whether a private business, government facility, or personal homeowner — are responsible for public safety.  They're obligated to identify dangerous situations and either promptly remove them or set up warnings.  Common hazards include wet or slippery floors, damaged flooring or pavement, debris or merchandise in walkways, poorly lit or improperly designed stairs, violations of certain Encinitas building codes, and others.  Those held responsible in slip and fall injuries include building owners, business owners, government agencies, architects, engineers, contractors, and others.
Negligent parties in a slip and fall injury are held liable and must compensate the victim for medical costs, lost income, and pain and suffering.  Compensation is typically paid by insurance policies, and insurance companies work hard and put major resources towards reducing or eliminating such payouts.  That usually begins with offering an unreasonably low initial settlement offer which, if you accept, prevents you from taking any further action at a later date.  A premises liability attorney understands all the loopholes in personal injury law along with the self-interested tactics of insurers.  They have the knowledge and experience necessary to properly investigate an incident, establish responsibilities, and build a strong case for negotiation or a civil lawsuit.
WE FIGHT TO WIN FOR YOU
OUR RESULTS
Russell S. Kohn and Suzanne Skolnick Attorneys Kohn and Skolnick represented a 60-year-old man in an under insured motorist claim against Farmers. After reduction for the worker's compensation benefits and the third party recovery, Judge Hoffman's net award totaled $520,000.
Our Recent Wins
Featured Case Results
UNDERINSURED MOTORIST
The Skolnick Law Firm
Our law offices provide fast, professional, and compassionate legal services for Encinitas slip and fall accident victims.  Personal injury lawyers Russell S. Kohn and Suzanne Skolnick have a track record of success in the investigation, negotiation, and litigation of slip and fall cases.  They offer a free consultation and work on a contingency basis — you don't pay anything unless they win you a recovery.  The Skolnick Law Group is just 10 miles north on 101 or I-5, and can arrange weekend and evening appointments.
Encinitas, CA Culture
Encinitas may be well known for surfing, but it's also home to some North County cultural icons such as the Lux Art Institute and the San Dieguito Heritage Museum.  There's also the historic La Paloma theater and, since 2008, the Encinitas Ballet.  Each year the Encinitas Chamber of Commerce Salute to Education honors local students and their teachers.
Request a free consultation to get started.