ONE-ON-ONE ATTENTION
FROM A COMPASSIONATE
INJURY ATTORNEY
Never get handed off to paralegals.
All cases are handled by our experienced attorneys.
Over $7,475,000 recovered for clients in 2017 alone!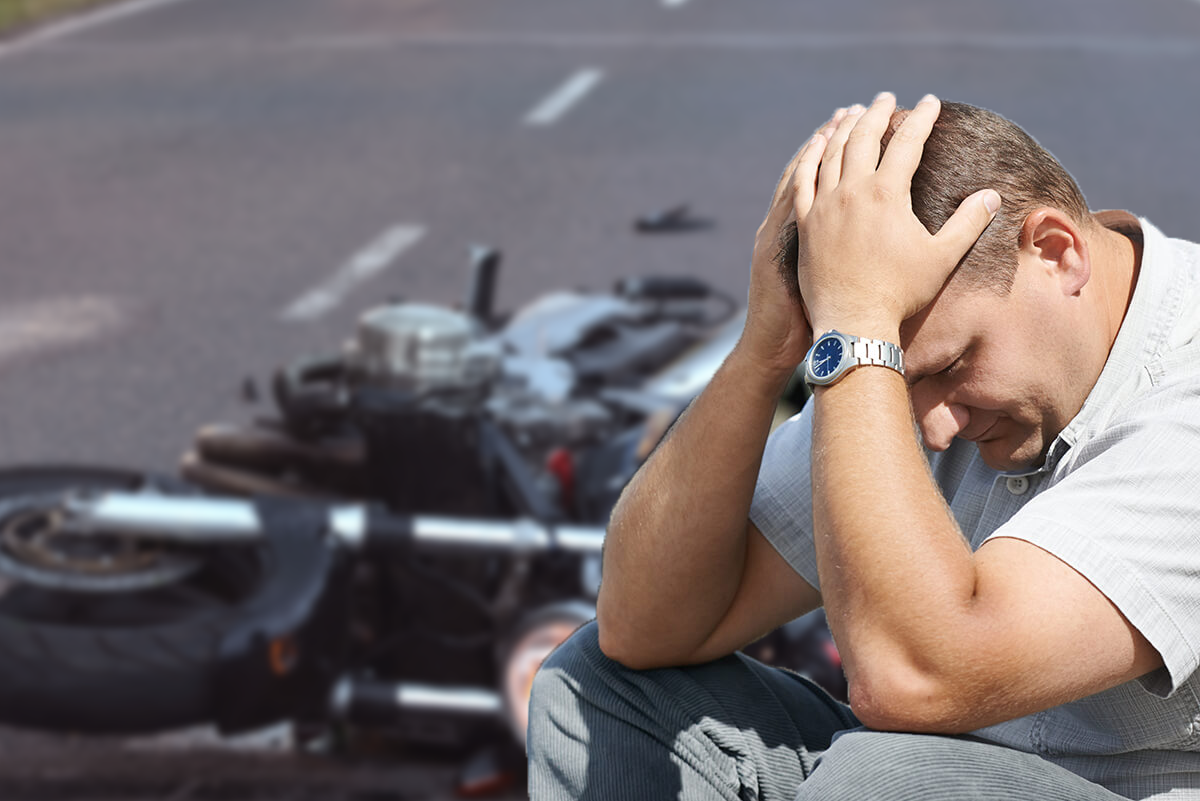 Motorcycle Accident Injury Lawyer in Encinitas
Encinitas, California Motorcycle Accident Attorney
No matter if you're taking in the coastal scenery or commuting on I-5 in Encinitas, if you're injured in a motorcycle accident you need an experienced motorcycle accident attorney.  Regardless of the situation, people jump to the conclusion that it's the rider's fault.  But more often than not, a motorist violated the right of way, or failed to even see you.  In motorcycle collisions, road conditions play an even more important role than for sedans and trucks.  A rider is more likely to be injured, and those injuries are more likely to be serious.
Regardless of the cause, and even of who's at fault, everyone's insurance company (including your own) will be trying to reduce their pay-out.  They've dealt with thousands of cases, know the law inside and out, and will even stoop to tricks and deceptions.  That's why you need an Encinitas personal injury lawyer that's also a motorcycle accident lawyer.
You Pay Nothing Unless Compensation is Recovered!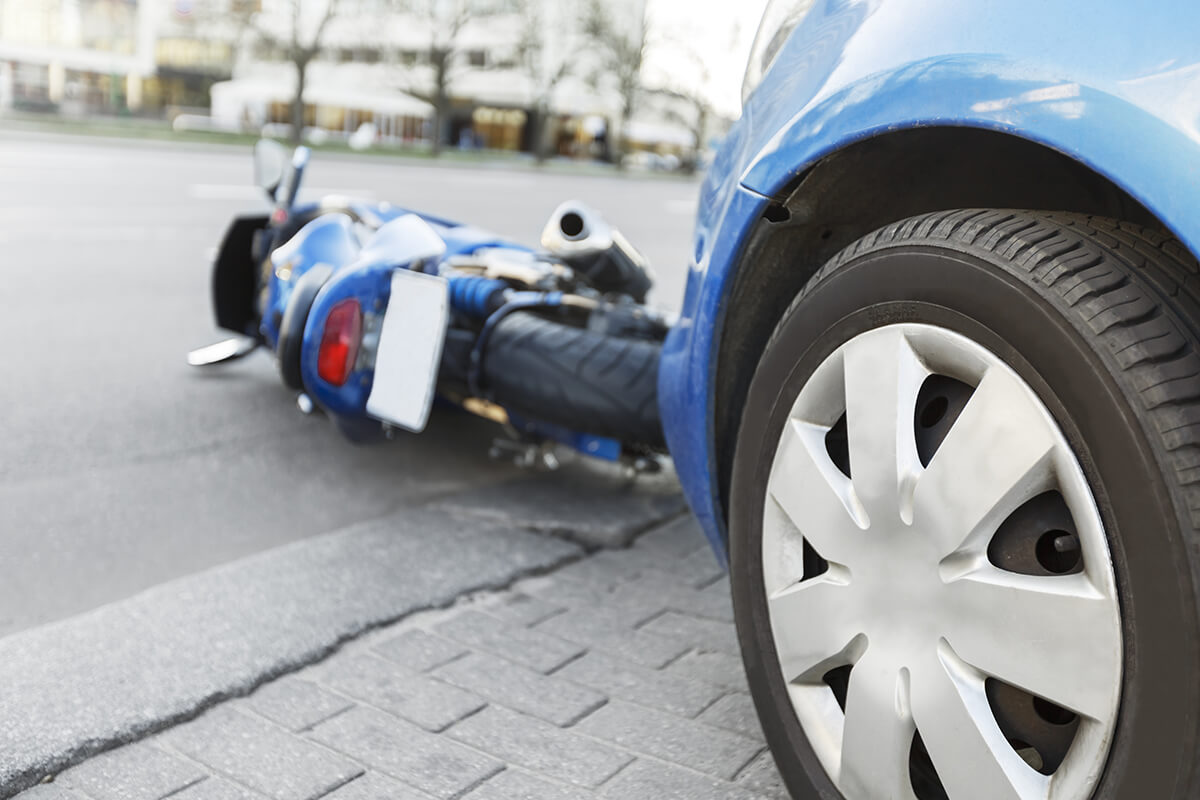 Your Rights
Of course you expect your bike to be repaired or replaced and your emergency medical bills paid after a motorcycle accident — that's what insurance is for.  You also have the right to recover lost wages when you're unable to work as well as physical rehabilitation and other long-term medical treatment after a serious injury.  Your legal rights may also include damages for less tangible factors such as pain and suffering, and reduced earnings capacity.
Protecting Those Rights
Don't let insurance companies push you around and trick you into settling for less than you deserve.  Above all, don't just accept what an insurance company first offers.  Their initial offer is always low, and accepting it ends your rights for anything more.  Instead you need to gather ammunition and be ready to fight.
First Steps
After a motorcycle accident where you're injured you need to take these actions immediately.
Seek medical attention.  Don't try to tough it out.  Many injuries may seem minor but soon develop into something major, even a permanent disability that could have been prevented.  If you experienced a blow to the head, even with the best of motorcycle helmets you need a thorough exam.
Document everything.  With a serious injury you'll need to have someone you trust to do things for you.  Also, memory fades quickly.  As soon as you can, make notes of every event and detail you can remember.

Collect contact information for everyone involved, including witnesses.
Collect contact information, driver's license numbers, vehicle registration, and insurance policy info for all drivers and riders.
Take photos of the scene, road conditions, and surroundings.
Make sure an Encinitas police report was filed.  Obtain a copy and review it for accuracy and omissions.

Notify insurance companies that you will be filing a motorcycle accident claim.  But do not provide any details until after you've spoken with a motorcycle accident lawyer.
Legal Follow Through
Your next step is retaining a personal injury attorney to make sure your rights are protected by taking all the right steps.
Every insurance company involved will be working to keep what they have to pay as low as possible.  Motorcycle accident attorneys earn their fee by working hard to get you the maximum fair compensation.  Your attorney will be the only person negotiating on your behalf.  Establishing who's at fault is often more complicated that it might seem, especially with everyone out to avoid their own responsibility.
Motorcycle accident lawyers understand the mechanics, physics, and human factors involved in an accident together with policy details and insurance company tricks and tactics.  Your lawyer will evaluate police and insurer reports as well as interview witnesses.  They may make medical referrals and/or bring in expert witnesses.  If other involved parties are unwilling to settle, your motorcycle lawyer can file a lawsuit and prosecute your personal injury claim in court.
WE FIGHT TO WIN FOR YOU
OUR RESULTS
Russell S. Kohn and Suzanne Skolnick Attorneys Kohn and Skolnick represented a 60-year-old man in an under insured motorist claim against Farmers. After reduction for the worker's compensation benefits and the third party recovery, Judge Hoffman's net award totaled $520,000.
Our Recent Wins
Featured Case Results
UNDERINSURED MOTORIST
The Skolnick Law Group
Local to the Encinitas area, we're experienced hands-on personal injury lawyers with a proven record.  We'll work with you one-on-one with the time and personalized attention you deserve.  For your convenience we take evening and weekend appointments, and meet at the hospital or your home.
Call us for a free evaluation.  You won't pay us a dime unless we win you a recovery.
Encinitas Highlights
There's a lot to do in Encinitas that you might not be aware of.  Popular annual events include the April Street Fair, Deep Pit BBQ, Encinitas Environment Day, Fall Festival, OktoberFest, Lima Bean Faire (surely a one-of-a-kind event), and Wavecrest Woodie Meet.  And for surfers there's the Switchfoot Bro-Am charity event.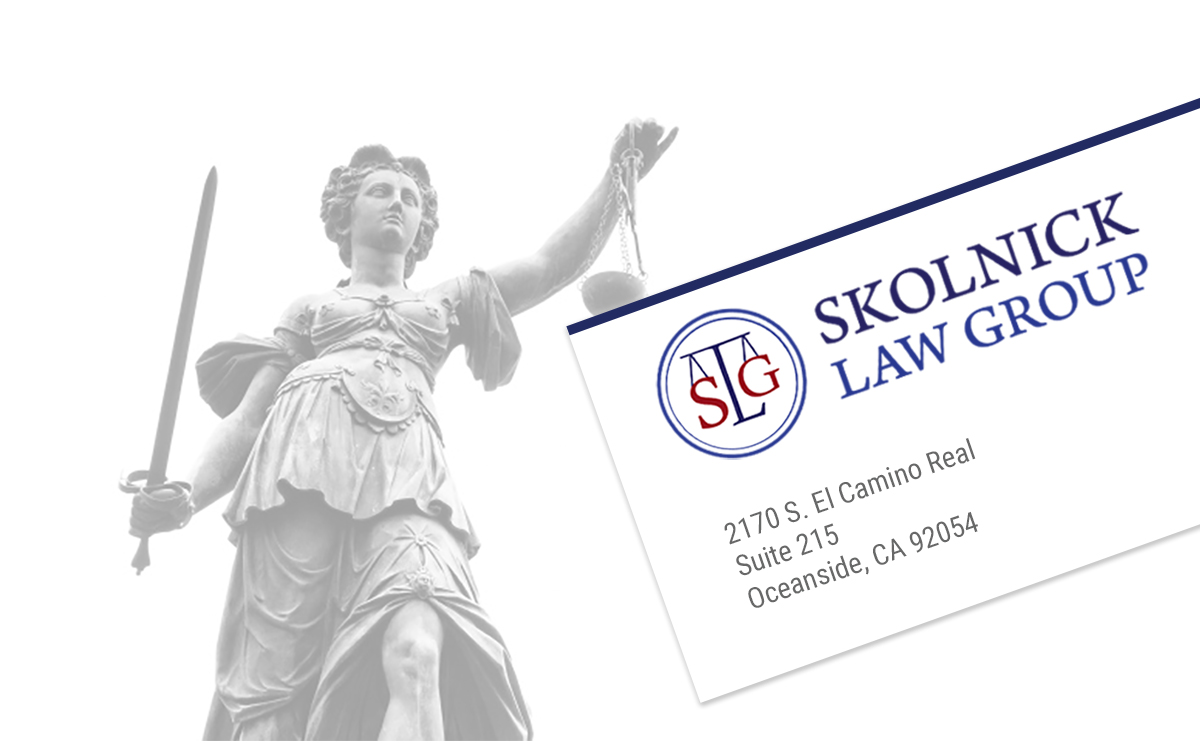 Request a free consultation to get started.