ONE-ON-ONE ATTENTION
FROM A COMPASSIONATE
INJURY ATTORNEY
Never get handed off to paralegals.
All cases are handled by our experienced attorneys.
Over $7,475,000 recovered for clients in 2017 alone!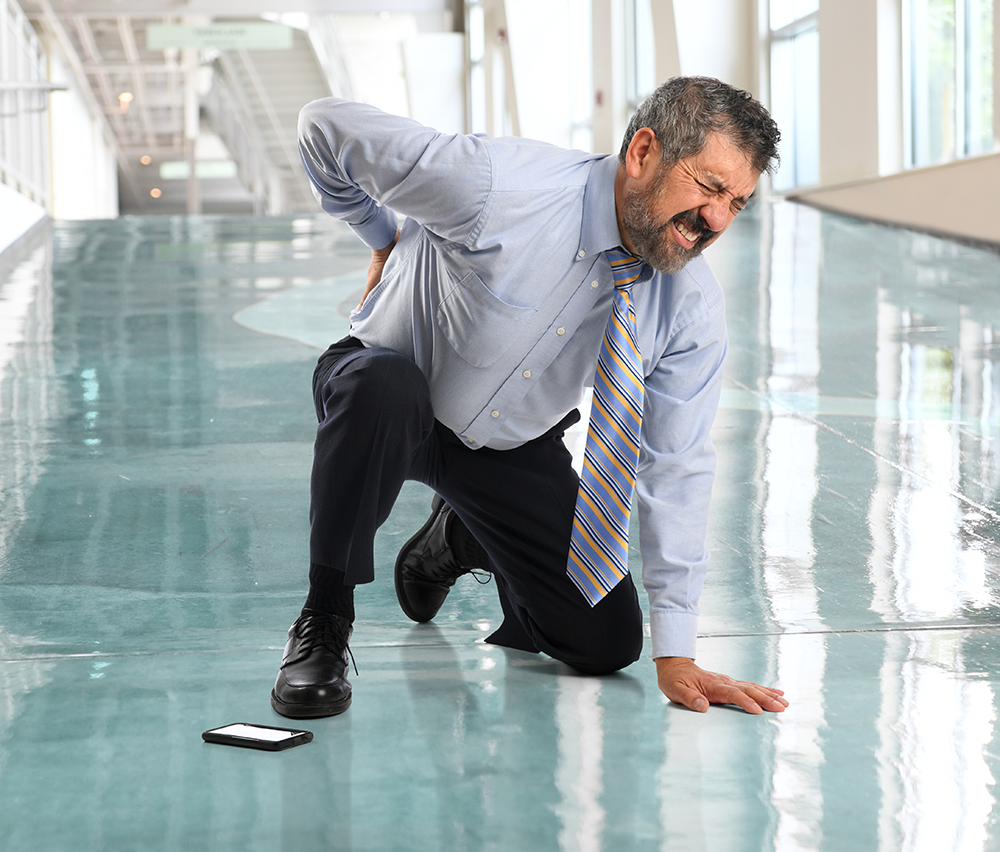 Slip & Fall Injury Lawyer in San Marcos, CA
Slip-and-Fall & Other Premises Liability Claims
Have you had an injury accident in San Marcos?  Wondering if you need a personal injury lawyer?  The term "slip and fall accident" may be applied to many types of accidents that occurred on someone else's property.  They're surprisingly common, injuring millions of people in the US each year.  Often very serious, they result in some 30,000 fatalities per year (2010 data).  And, yes, if you've incurred medical expenses you should have a San Marcos slip and fall lawyer to protect your rights to full compensation.
Slip and Fall Accidents
The term "trip and fall" and "slip and fall injury" shouldn't be taken too literally, although they are indeed pretty descriptive.  They refer to any accident that involves slipping, tripping, or falling.  They can happen indoors as well as outdoors and are most commonly caused by:
water or grease on the floor,
debris in store aisles,
broken or uneven flooring or paving,
ripped carpet,
unmarked or poorly lit stairways, and
loose handrails.
Slip and fall accidents are quite common. Those that do occur can involve extensive medical treatment along with prolonged recovery and physical rehabilitation.
Of slip and fall cases involving internal injury, 84% are brain trauma.  Symptoms may not be immediately apparent, so always have a thorough medical exam after any blow to the head.  And you'll need an experienced slip and fall lawyer to convince insurers and perhaps a jury that your injuries are real.
You Pay Nothing Unless Compensation is Recovered!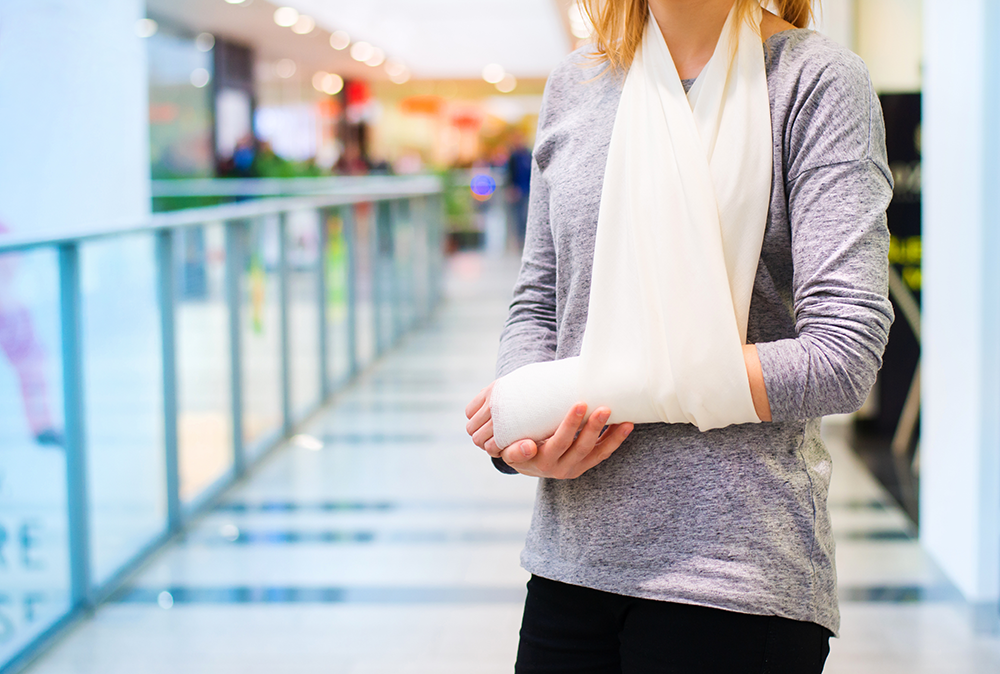 Your Rights Under California Accident Laws
California accident laws and personal injury laws define responsibilities for maintaining safe conditions for visitors by detecting hazards and either promptly correcting them or providing a clear warning.
If your San Marcos slip and fall injuries were caused by a property owner's or operator's negligence you're entitled to compensation.  It doesn't matter if it was at a business, on public property, or in a private home (other than your own).
That includes reimbursement for all medical bills and related expenses as well as lost income during time you were unable to work.  There may also be compensation for pain and suffering along with any permanent disability.  A premises liability claim in court may also include punitive damages.
First Steps
Compensation usually comes from insurance companies.  Individual policy limitations may be lower than what's fairly yours so several parties may be held liable.  But regardless, all insurers will work to make your settlement as small as possible.  With their large staff, the experience of hundreds of cases, and frankly some sneaky tricks, it's important to have an expert on your side.
Here's an outline of the key actions needed:
Get contact information from any witnesses.
Document as much about the accident as possible.  Make written notes as soon as possible, and add any later recollections.
If possible, get cell phone photos of the scene, the hazard itself, and your injuries.
Keep all medical records and receipts.
Seek the counsel of a personal injury lawyer.  Until you have done so:

Do not discuss liability or damages with the business or property owners or managers, nor their insurance companies.
Do not make a statement or sign any paperwork.
Do not accept any payment.  That typically releases the payor from any additional claims, and the initial settlement offer is invariably much too low.
WE FIGHT TO WIN FOR YOU
OUR RESULTS
Russell S. Kohn and Suzanne Skolnick Attorneys Kohn and Skolnick represented a 60-year-old man in an under insured motorist claim against Farmers. After reduction for the worker's compensation benefits and the third party recovery, Judge Hoffman's net award totaled $520,000.
Our Recent Wins
Featured Case Results
UNDERINSURED MOTORIST
Defending Those Rights
To recover compensation under California accident law it's necessary to prove the following:
the existence of a defect or dangerous condition
that the property owner knew or reasonably should have known about it
the owner didn't adequately respond
the condition caused your injury
you suffered damages from the incident.
That can be complex and difficult, involving accident experts and San Marcos building codes as well as legal issues.  Involved parties may involve building owners, business owners, contractors, architects, civil engineers, and their insurance companies.
That's why you need an experienced San Marcos slip and fall lawyer.  They'll also be able to anticipate future expenses and losses.  They will build a case supporting your claim, and negotiate a settlement.  If an agreement can't be reached they can file a lawsuit and serve as your attorney in court.
The Skolnick Law Group
When we take your premises liability case you won't be handed off to a paralegal or referred to a networked practice.  You'll work directly with an experienced personal injury lawyer with a proven track record.
Our law offices are just fifteen minutes from San Marcos, and we'll be happy to schedule an evening or weekend appointment.  If you're too injured to travel comfortably we can come to your home or hospital.
We offer a free consultation, and you don't pay us anything unless we win you compensation.
Directions To Our Office
Request a free consultation to get started.