ONE-ON-ONE ATTENTION
FROM A COMPASSIONATE
INJURY ATTORNEY
Never get handed off to paralegals.
All cases are handled by our experienced attorneys.
Over $7,475,000 recovered for clients in 2017 alone!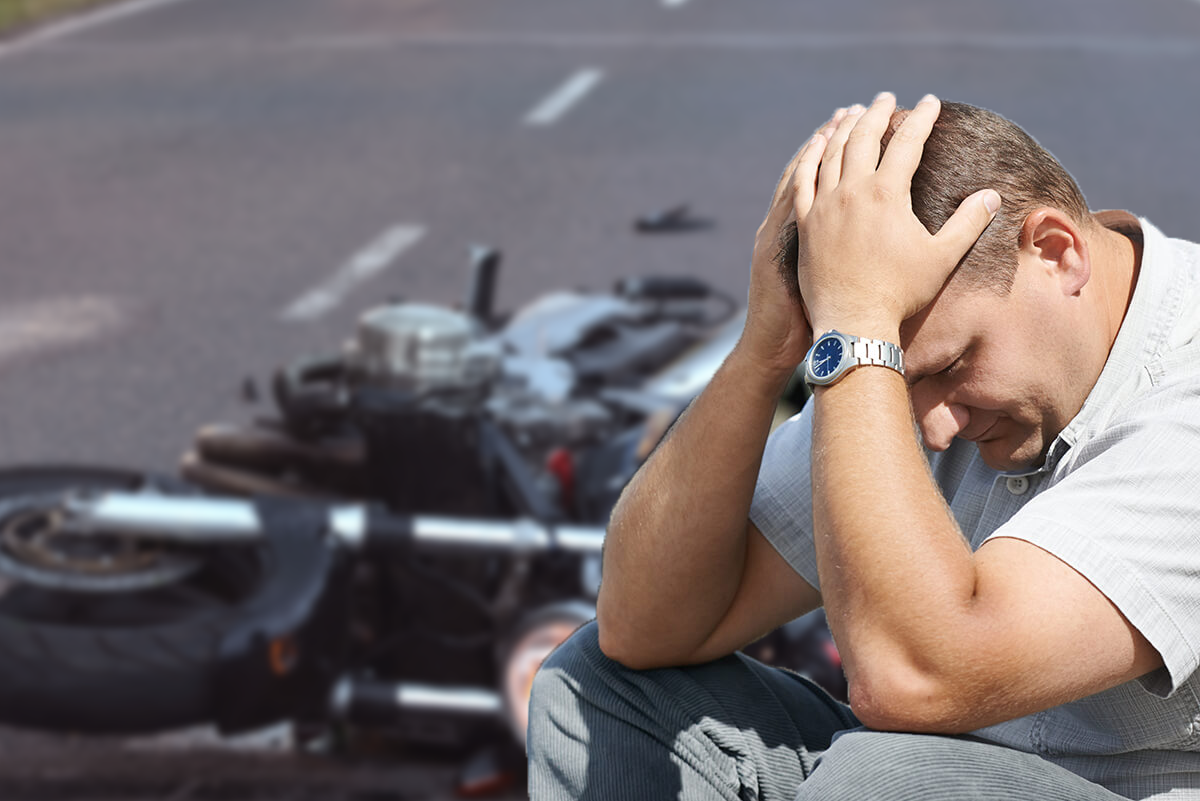 Motorcycle Accident Injury Lawyer in Oceanside
Oceanside, California Motorcycle Accident Attorney
If you've been in a motorcycle accident anywhere near Oceanside the odds are just about exactly 50-50 that you were seriously injured.  If so, you need an experienced motorcycle accident lawyer, not just any attorney or personal injury lawyer.
Everyone is all too quick to blame the rider, assuming that they were reckless.  Yet the facts show that in over 3/4 of motorcycle accidents the rider was not at fault.  Automobile drivers don't understand how bikes behave, and may not even notice them.  Motorcycle accident attorneys provide the extra proof and representation needed to counter unfair biases against bikers.
Without the surrounding protection of a car just about any motorcycle accident can result in a serious injury.  Concussions, brain & spinal cord injuries, and neck & back injuries are especially problematic as they may not show any symptoms for hours or even days.  But if you don't immediately seek medical attention, insurance companies will use that as an argument that you weren't really injured.
You Pay Nothing Unless Compensation is Recovered!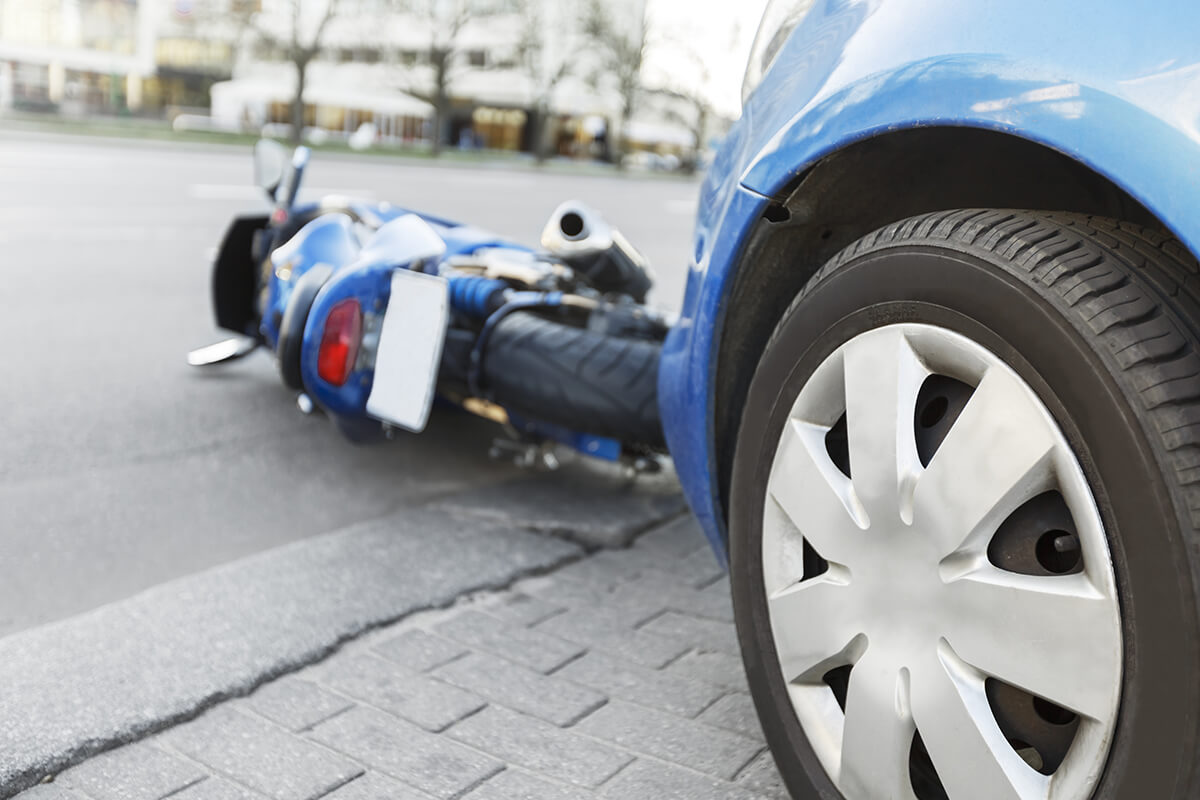 Your Rights
Laws require that the police are notified whenever a traffic crash causes injuries.  So if you've been injured in a motorcycle accident, seek medical attention and make sure that an Oceanside Police report was filed.  As soon as you're able, make notes of everything you can remember and have someone you trust take photographs and collect contact information from drivers and witnesses.  That will all be helpful in filing an insurance claim, and if necessary in a court case.
Whether your crash was the fault of a driver's negligence, road conditions, or a mechanical failure on your bike you have legal rights to fair compensation.  That includes having your bike fixed or replaced, but more importantly all of your medical costs should be covered.  That includes emergency medical bills as well as other medical treatment such as physical therapy.  In addition to lost wages, you will generally have the right to be compensated for things such as pain and suffering, disfigurement, and disability, which can often be the bulk of your injury claim.
Motorcycle Accident Lawyers Protects Your Rights
Don't accept a low-ball settlement for your motorcycle accident claim without a legal consultation.  Once you sign a release or simply accept a check you've closed the door on any future actions.
With everyone after their own interests, you're likely to get pushed around, even by your own insurance company.  Legal representation maximizes recovery, and waiting weakens your case.  So after a motorcycle accident, it's important to meet with a personal injury injury attorney experienced in motorcycle crashes to make sure your rights are protected.  And if necessary, file a personal injury lawsuit.
WE FIGHT TO WIN FOR YOU
OUR RESULTS
Russell S. Kohn and Suzanne Skolnick Attorneys Kohn and Skolnick represented a 60-year-old man in an under insured motorist claim against Farmers. After reduction for the worker's compensation benefits and the third party recovery, Judge Hoffman's net award totaled $520,000.
Our Recent Wins
Featured Case Results
UNDERINSURED MOTORIST
Skolnick Law Group
We're a local personal injury law firm with a hands-on focus, not some network or huge practice.  You'll receive the personal attention of an experienced motorcycle accident attorney.  Our office is located conveniently near Oceanside, and we'll even visit you at your home or in the hospital.
Call us for a free case evaluation.  We can organize evidence and negotiate your claim, and if necessary we'll represent you in court.  You'll pay us nothing until you receive compensation.
Oceanside Notes
The City of Oceanside is represented in the California State Legislature's 36th Senate District and the 76th Assembly District.  For the US House of Representatives, we're in California's 49th Congressional District.
Once you're out and about, here's a few Oceanside attractions that you might not have visited yet:  Brewed in Oceanside, California Surf Museum, First Friday Oceanside Art Walk, Mission San Luis Rey, and the Oceanside Sunset Market.
Directions To Our Office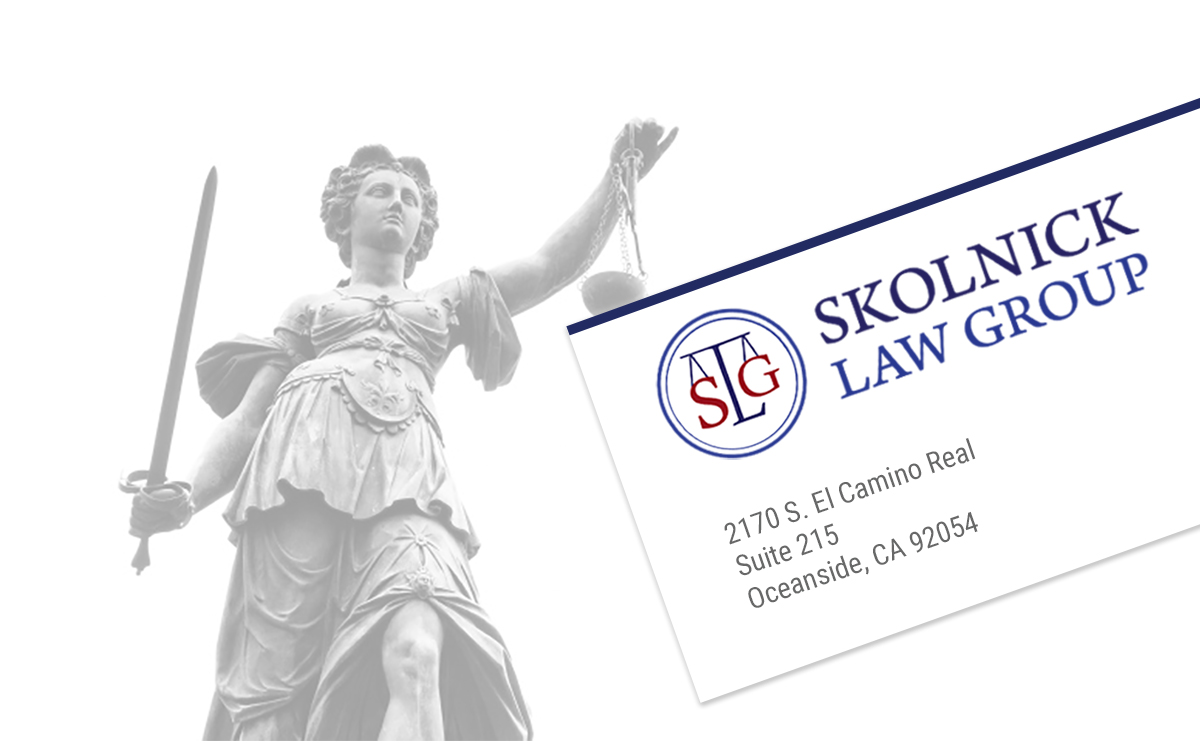 Request a free consultation to get started.