ONE-ON-ONE ATTENTION
FROM A COMPASSIONATE
INJURY ATTORNEY
Never get handed off to paralegals.
All cases are handled by our experienced attorneys.
Millions of dollars recovered for our deserving clients!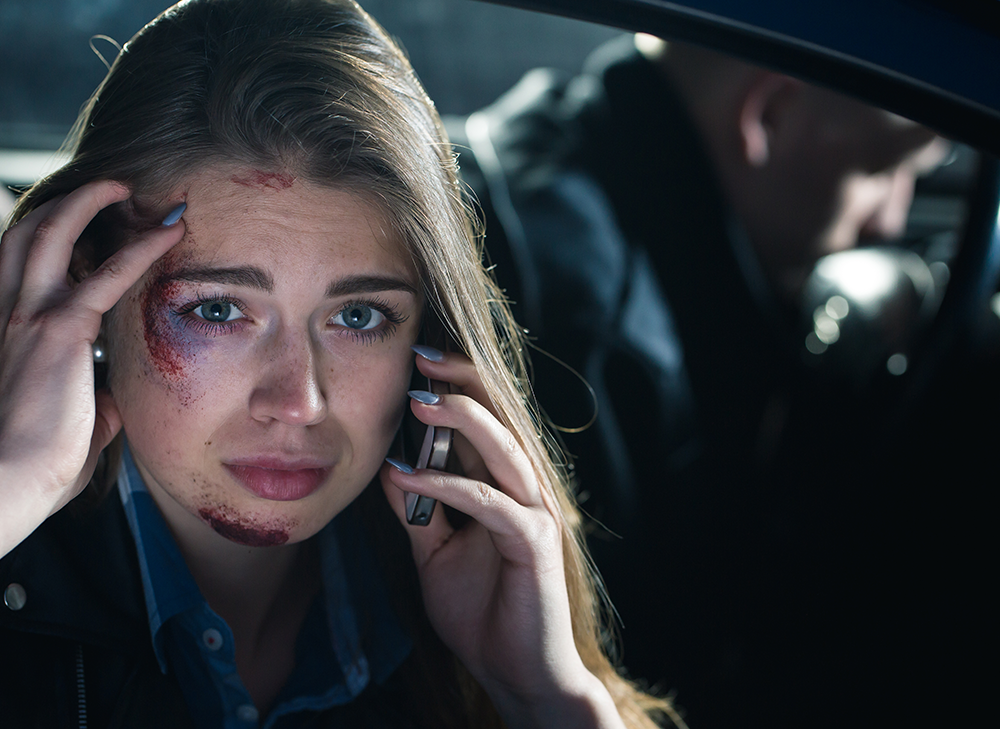 Passengers Injured in Motor Vehicle Accident
Oceanside/Carlsbad Passenger Car Accident Attorney
Exceptional Representation for Passengers Injured in Motor Vehicle Accidents—Oceanside/Carlsbad Accident Lawyer
Over six million car accidents occur each year nationwide, and nearly 40,000 fatalities ensue.  Hundreds of thousands of those injured or killed are passengers involved in motor vehicle accidents.  If you sustain injuries as a passenger in a motor vehicle, you may have the right to recover from the driver of the car for your medical expenses, lost wages, pain and suffering, and other damages.  Additionally, you can seek compensation from the third party who injured you in an accident.
Many passengers are unaware of their rights, particularly when fault for the accident is ambiguous.  Further, even those passengers with an understanding of their ability to recover hesitate to pursue an action against the friend or acquaintance who drove the vehicle.  However, it is important that passenger motor vehicle accident victims fully understand their rights, which are equivalent to those of a driver.  Further, passenger victims should be advised that it is not the friend or relative ultimately being sued in these actions—it is the insurer.
At Skolnick Law Group, Attorney Skolnick has years of experience representing the passenger victims of motor vehicle accidents.  Passenger actions can be complex as they involve multiple possible channels for recovery and at times complex issues of fault.  Skolnick Law Group will seamlessly navigate you through a personal injury action, allowing you to focus on what is most important—your full recovery.
You Pay Nothing Unless Compensation is Recovered!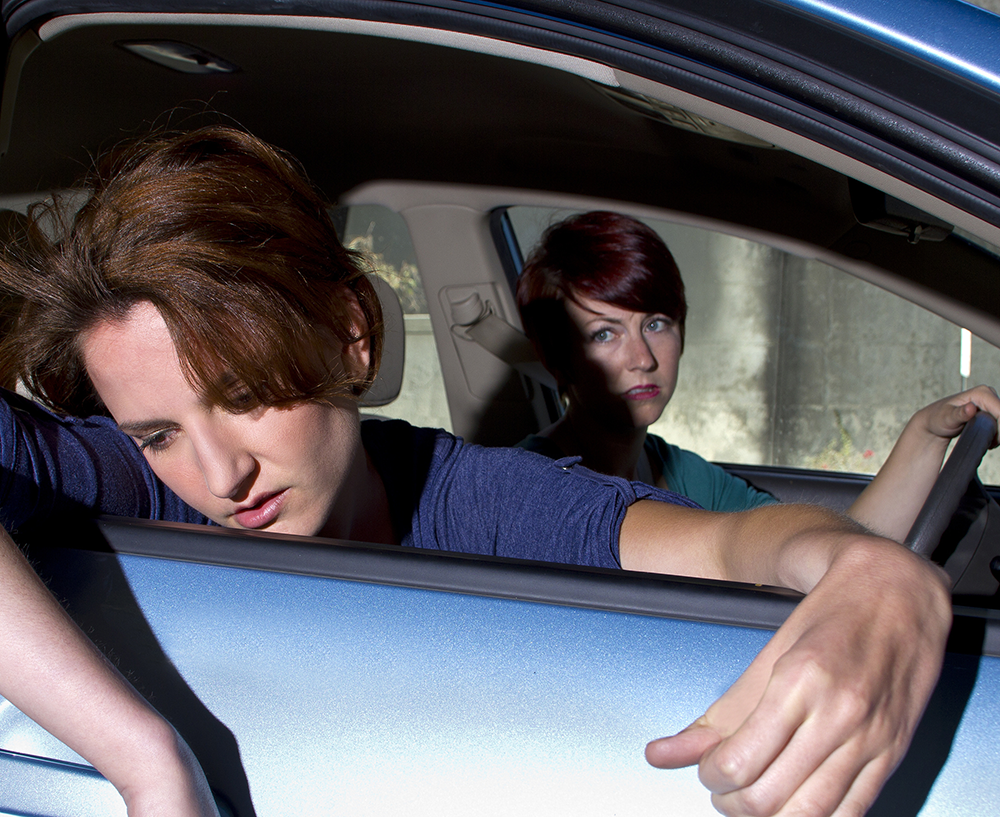 Common Injuries Suffered by Passengers
The severity of the injuries sustained by passengers will depend upon the vehicles involved in the crash and the circumstances surrounding the crash.  For instance, in side-impact crashes, if the impact occurred on the passenger side, they are likely to suffer serious harm or debilitating injury.
Some of the more common injuries experienced by passengers include:
Whiplash
Seat belt injuries
Broken bones
Rib and torso injuries
Internal injuries
Lacerations
Burns
Spinal cord injuries
Back and neck injuries
Head injuries
Fatalities
Passengers Are Generally Free of Liability for Motor Vehicle Crashes
Passengers involved in automobile accidents will not be considered at fault for the crash unless it can be proven that the passenger committed an overt act which distracted the driver or contributed to the accident in any other way.  This sets passenger personal injury actions apart from driver suits as negligence on the part of the passenger is not generally at issue.
Passenger Victims Have Two Possible Avenues for Recovery
Passengers who are not at fault have the right to be compensated for their injuries.  If you have been injured while a passenger in a car, truck, SUV, or other motor vehicle, it is important to understand that you have at least two potential avenues for recovery:
The driver of the motor vehicle may be liable for the injuries of the passenger if he or she were negligent in operation of the vehicle.
The third party at fault may be liable for the injuries of the passenger of the other motor vehicle.
It is important to note that if you live with the driver of the vehicle or are related, you may not be able to pursue an action against that driver's liability policy as you would be considered an insured.  A knowledgeable passenger motor vehicle accident attorney can further advise you as to your rights.
Personal Injury Actions Impact the Insurer, Not Your Friend
Injured passenger victims may be hesitant to pursue an action against their friend who was the driver of the vehicle.  While it is certainly understandable that passenger victims experience these mixed emotions, ultimately, passengers must understand that it is not your friend who you are really suing—it is the insurance company.  Your friend carries automobile insurance not just to protect him or herself, but also to protect innocent passengers like yourself.
Being the passenger in a motor vehicle accident is a serious event, with often lasting repercussions.  No passenger victim should be forced to incur the costs of medical bills, lost wages, pain and suffering, and the like on their own.
Passenger Victims Should Take Steps to Protect Themselves Immediately After the Accident
If you are involved in a motor vehicle accident, regardless of the fault of the driver or other car, you should observe the following steps to protect your legal rights:
Obtain the other driver's vital information—do not rely solely on the driver to acquire basic information from the driver of the other vehicle.  Make sure you get the name, address, telephone number, and all relevant insurance information, including the address and telephone number of the insurance agent, from the driver of the other vehicle.  Ask to see the other driver's license to ensure accuracy of information.
Take photographs of the scene—using your mobile phone or a digital camera, take photographs of the accident as soon as possible afterwards.  These can be useful later in the event fault between the two drivers is at issue.
Call local law enforcement officers—even if the accident is relatively minor, it is always best to notify local law enforcement officers and request a copy of the police report.  Check the report for accuracy.
Obtain medical assistance—passengers involved in car accidents sometimes wait to seek medical treatment, feeling they are not injured enough to require medical attention.  These passenger victims often realize hours later that they have in fact sustained injuries that were simply not noticeable at the time of the crash.  The earlier you seek medical attention, the better it is for your later personal injury claim.  Err on the side of caution—seek treatment early on.
Call a knowledgeable local passenger motor vehicle accident attorney—a skilled personal injury lawyer with experience representing motor vehicle passengers will conduct a thorough investigation of the accident and zealously fight for your maximum recovery.  Your best chance of a successful outcome is with the help of a professional passenger motor vehicle accident attorney.
WE FIGHT TO WIN FOR YOU
OUR RESULTS
Russell S. Kohn and Suzanne Skolnick Attorneys Kohn and Skolnick represented a 60-year-old man in an under insured motorist claim against Farmers. After reduction for the worker's compensation benefits and the third party recovery, Judge Hoffman's net award totaled $520,000.
Our Recent Wins
Featured Case Results
UNDERINSURED MOTORIST
Contact the Skolnick Law Group Now for Superior Personal Injury Representation!
If you or someone you know has been injured in a motor vehicle crash in California, it is crucial that you hire an attorney experienced in handling these types of cases.  At the Skolnick Law Group, our Oceanside/Carlsbad passenger motor vehicle accident lawyer will fight tirelessly for the compensation you deserve.  Attorney Skolnick will also take the time necessary to answer all of your questions, guide you through the legal process, and assist you in making informed decisions about your case.  Attorney Skolnick serves clients in Oceanside, Carlsbad, Encinitas, Vista, San Marcos and throughout North County San Diego. To learn more about the firm's comprehensive legal services, contact us at (760) 585-7092, or, feel free to visit us online to schedule your free and completely confidential initial consultation. We have evening and weekend appointments available, and will also visit you at home in the event you can't come to us.  For the personal attention and aggressive representation you need, contact us today.
Request a free consultation to get started.