ONE-ON-ONE ATTENTION
FROM A COMPASSIONATE
INJURY ATTORNEY
Never get handed off to paralegals.
All cases are handled by our experienced attorneys.
Over $7,475,000 recovered for clients in 2017 alone!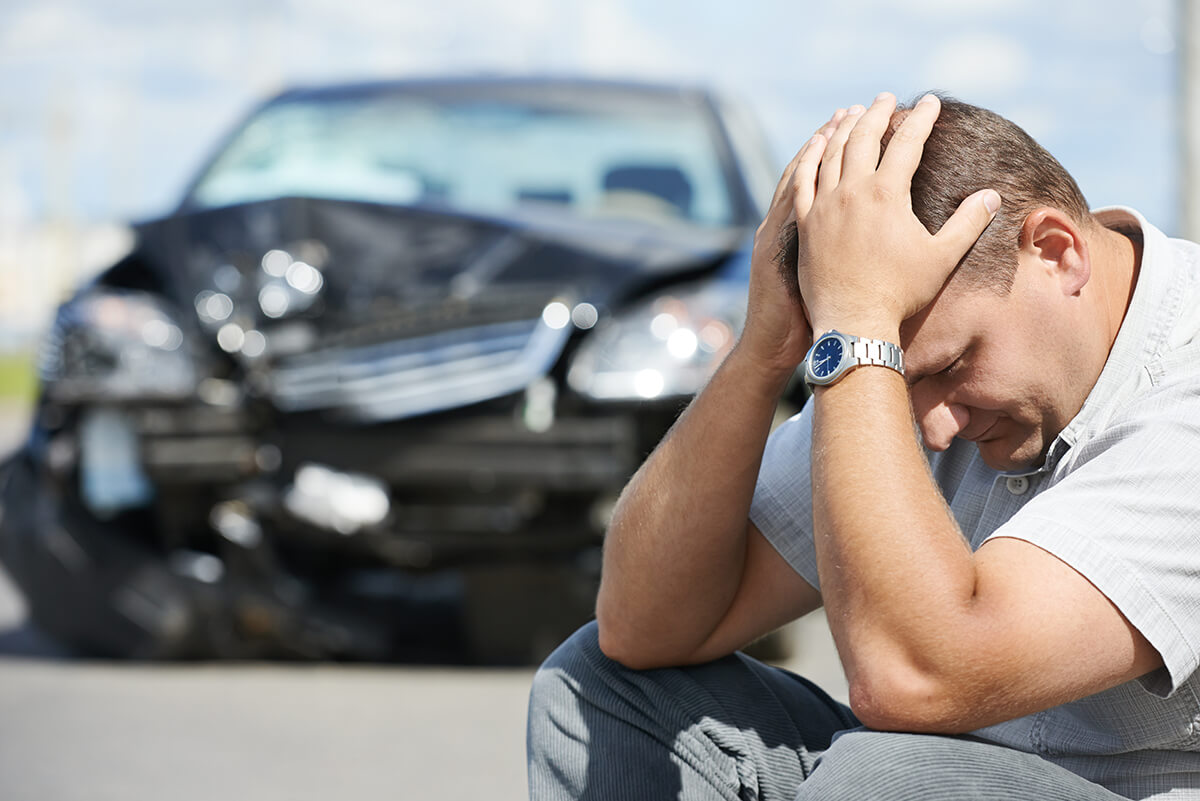 Car Accident Injury Lawyer in Oceanside
Car Accident Attorneys, Camp Pendleton
If you've been injured in a car accident you need a local Camp Pendleton personal injury attorney to get the compensation you deserve.  Although an at-fault driver may appear genuinely concerned for your well-being, their insurance companies will do all within their power to reduce or eliminate payouts.  After a car accident there are several steps that need to be taken to protect your rights to full compensation, and consulting with car accident attorneys is one of them.
Car Accidents and Liability
The aftermath of car accidents can range everywhere from a minor fender-bender to multiple fatalities depending on speed and many other factors.  The more serious an accident victim's injuries the more important it is to establish liability, who is at fault.  The primary cause of a car crash is often a single driver being negligent or reckless by speeding, changing lanes without checking or signaling, running a red light or stop sign, driving while distracted (such as using a cell phone), or driving under the influence of alcohol or drugs.  Mechanical problems or poor road condition may also contribute or be a primary cause.  So liability may be shared among both drivers, car manufacturers, mechanics, and even state or city road maintenance departments.  The insurance companies involved will be working hard to place the blame elsewhere.  That's because medical bills alone can quickly reach tens or hundreds of thousands of dollars – or more.
Common injuries include visible but often superficial cuts and bruises as well as serious internal injuries that might not be so obvious right away.  In addition to fractures, broken bones, and dental injuries, there may have been a concussion which can lead to brain damage that may take months to properly diagnose.  Damage to muscles, ligaments, and other connective tissue (particularly in the neck and spine) may not show symptoms for several weeks.
You Pay Nothing Unless Compensation is Recovered!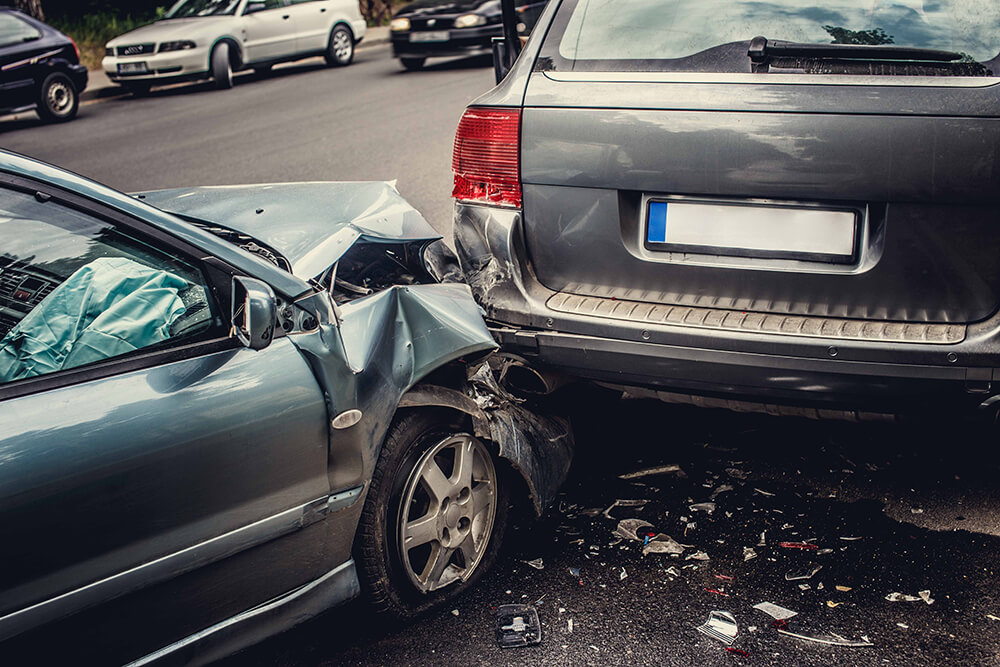 Your Rights and How to Protect Them
California injury law grants car accident victims the right to full compensation, or partial compensation if they were determined to be partially at fault.  That includes all medical bills, immediate and long term, as well as lost wages when unable to work during treatment and recovery.  Those involved in a car accident also have the right to compensation for lasting consequences such as paralysis or other disability as well as for any reduction in earnings capability.  Pain and suffering damages are also recoverable.
First Steps
After a car accident your top priority is an immediate and thorough medical exam.  Many permanent conditions can be prevented by immediate medical treatment.
A family member, trusted friend, or passenger needs to make sure that a report is filed with the Camp Pendleton authorities (Provost Marshal's office), who will investigate an injury accident.  But it's also important for you to collect your own evidence.  That includes making detailed notes while memories are fresh, and if at all possible, taking photographs of the accident and roadway as well as all injuries.
You also need to consult, and most likely retain, an accident lawyer.  Do not sign any paperwork, accept any payment (that may constitute "payment in full" barring any further claims), make a formal statement, or discuss liability or compensation until you have met with an experienced personal injury attorney.
Your Attorney
Car accident attorneys work hard to win you the full compensation you deserve, dealing with insurance companies on your behalf.  They will investigate the accident and build a case based on evidence and witnesses to support claims of liability and proper compensation.  Negotiation with insurers is usually the fastest resolution, but if a final offer is inadequate your accident lawyer can file a lawsuit and represent you in court.
WE FIGHT TO WIN FOR YOU
OUR RESULTS
Russell S. Kohn and Suzanne Skolnick Attorneys Kohn and Skolnick represented a 60-year-old man in an under insured motorist claim against Farmers. After reduction for the worker's compensation benefits and the third party recovery, Judge Hoffman's net award totaled $520,000.
Our Recent Wins
Featured Case Results
UNDERINSURED MOTORIST
Skolnick Law Group
Our firm has a proven track record in car accident and other personal injury cases.  If you've been injured in a car accident, contact our office for a free consultation.  Our offices are less than 20 minutes south of Camp Pendleton and we take evening and weekend appointments.  Or we can come to you at your hospital or residence.
Unlike most large firms, you'll work directly with an attorney from the very start and throughout the process.  There's no fee unless we win you a recovery.
The Camp Pendleton Origin Story
In the 1940s the Army and Marine corps needed a large training base on the west coast.  The Army dropped out of the search, but in 1942 the Marine Corps chose the 122,789 acre Rancho Santa Margarite y Los Flores to become the largest base in the US.  Expected to be temporary, Camp Pendleton's first structures were wood-frame structures.  Construction was amazingly fast, but with quality that lasted for decades.  The first troops arrived for training after just 5 months.  In addition to Marine training, Camp Pendleton also received soldiers for discharge after returning from Asia as well as Europe.  (Information from https://en.wikipedia.org/wiki/Marine_Corps_Base_Camp_Pendleton.)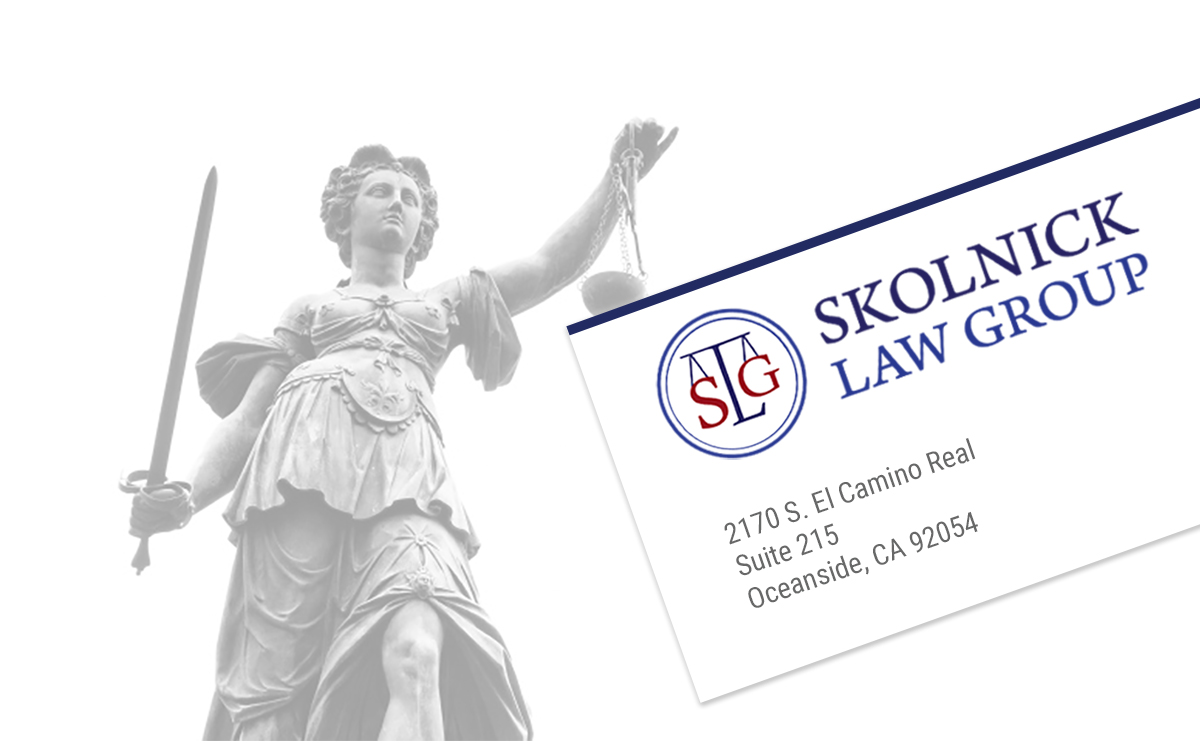 Request a free consultation to get started.