ONE-ON-ONE ATTENTION
FROM A COMPASSIONATE
INJURY ATTORNEY
Never get handed off to paralegals.
All cases are handled by our experienced attorneys.
Over $7,475,000 recovered for clients in 2017 alone!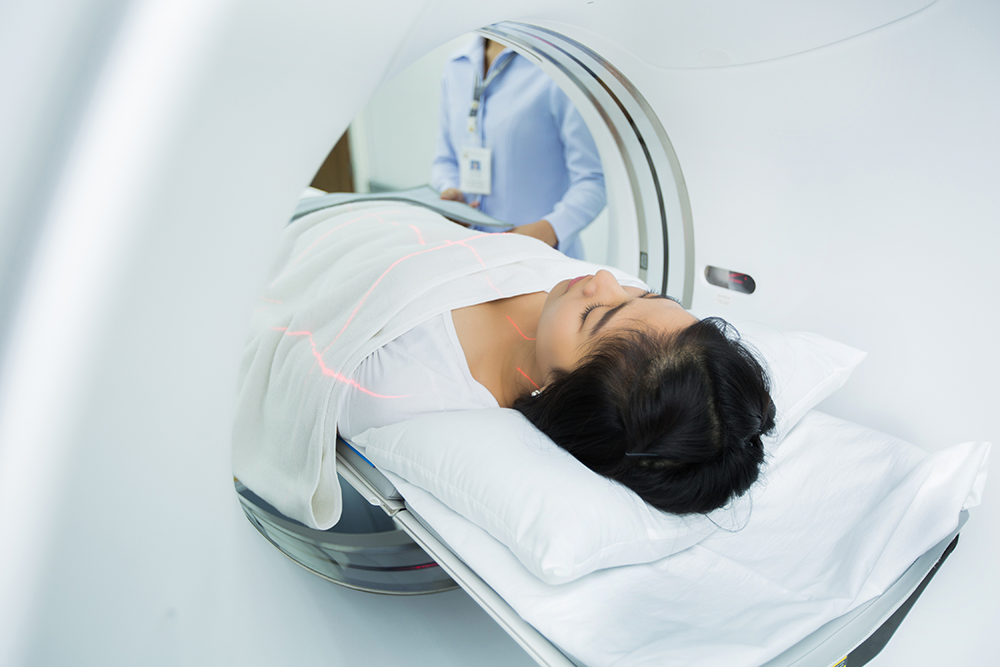 Brain Injury Lawyer in Oceanside
Traumatic Brain Injury Lawyer
With improved detection technologies, traumatic brain injury has become known as the silent epidemic.  Typically resulting from car accidents, sports (including surfing and soccer), falls, and assaults, some 1 1/2 million individuals have suffered a brain injury each year.  That includes some 50,000 deaths and 80,000 long-term disabilities.  That recovery rate (just above 90%) is the good news, but the cost of treatment is the bad news.  Insurance companies push for the lowest settlement possible, and receiving adequate compensation often has to be settled in court.  Oceanside jurors are sympathetic but want proof, especially when mental deficits aren't obvious.  If you or a loved one has suffered a head injury then you need an experienced traumatic brain injury attorney on your side to negotiate and, if necessary, pursue a lawsuit.
You Pay Nothing Unless Compensation is Recovered!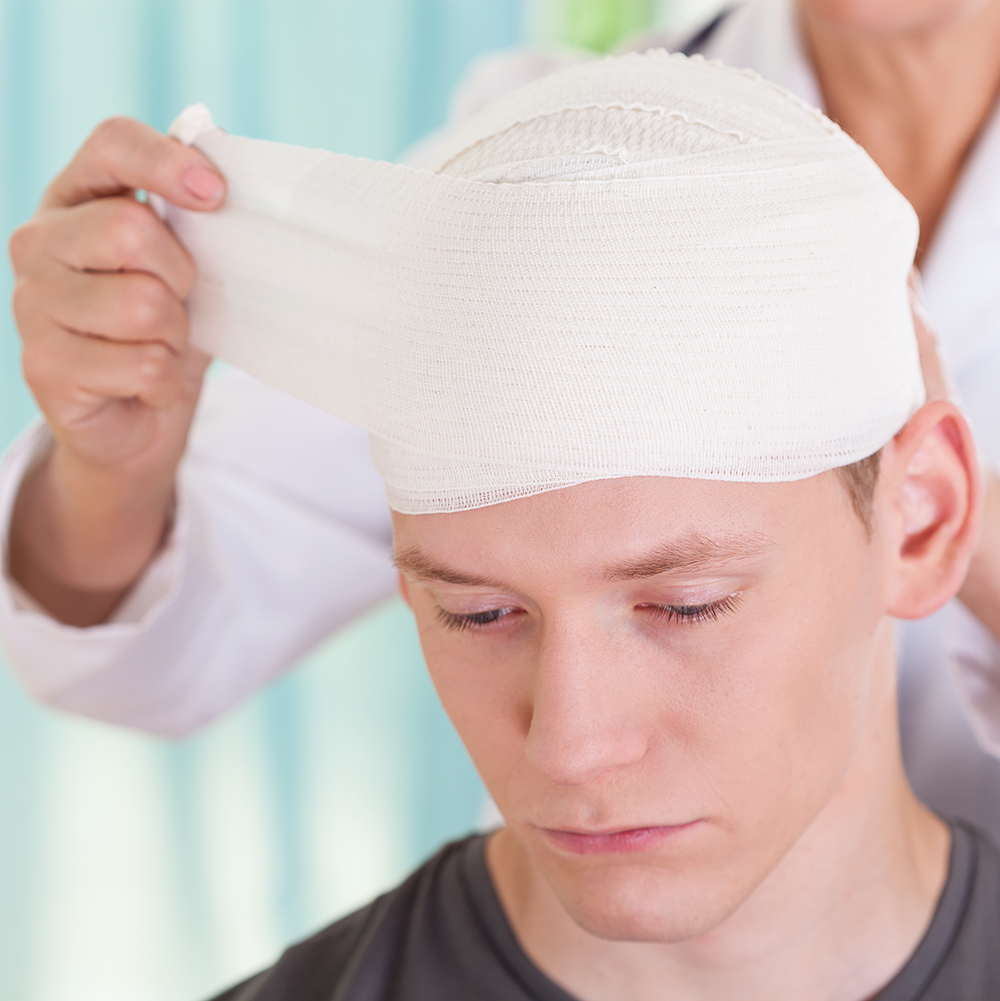 About Brain Injuries
There are two main types of traumatic brain injury:  penetrating and closed.  The first involves an object, such as a bullet, penetrating the skull and into the brain.  The second, and far more common, type involves a sudden blow or other head trauma such as in an auto accident.  Closed brain damage can also be caused by toxic materials or a lack of oxygen.
Imagine you're in a car that suddenly accelerates — you're pushed backwards.  That's what happens with any hit to the head. The skull accelerates faster than the brain and those stresses can tear blood vessels and brain tissue.  Subsequent swelling can cause even more damage to the brain.
Traumatic brain injuries may not be immediately obvious to the accident victim, but left untreated can soon lead to devastating consequences. So always seek professional medical attention after any head injury.
It's possible that you've suffered a brain injury even if you haven't lost consciousness.  In fact, only 10% of brain injuries are involved with a loss of consciousness.  Every injury and the brain's reaction to it can be different, presenting unique symptoms and resulting in different limitations.  So diagnosis can be difficult, sometimes taking weeks or even months even with leading Oceanside neurologists.
Protecting Your Rights to Full Compensation
Of course brain injury victims have the right to compensation for medical expenses and lost time from work.  But even if your diagnosis is "mild or minor" you're still entitled to compensation for extended rehabilitation, assistance services, and reduced earning capacity.   And in many situations, you deserve damages for pain and suffering as well.  Surprisingly, pre-existing conditions such as seizures may actually help your case as your life may become even more limited.
But you need a traumatic brain injury lawyer to protect these rights.  Insurance companies, including your own, will employ countless tactics to get you to settle for as little as possible.
Never accept a settlement without consulting a brain injury attorney first.  Doing so eliminates your right to seeking additional compensation in and out of Oceanside courts.
In taking your brain injury case a personal injury lawyer will review accident and medical records to determine fair compensation and build a credible case supporting your claim.  They will negotiate with insurance companies and other responsible parties.  If a fair settlement can't be arranged, they can file and prosecute a lawsuit.
Experience is especially important in litigation as the jury needs to understand the reality and severity of damage to the brain when its effects are not obviously apparent.
WE FIGHT TO WIN FOR YOU
OUR RESULTS
Russell S. Kohn and Suzanne Skolnick Attorneys Kohn and Skolnick represented a 60-year-old man in an under insured motorist claim against Farmers. After reduction for the worker's compensation benefits and the third party recovery, Judge Hoffman's net award totaled $520,000.
Our Recent Wins
Featured Case Results
BRAIN INJURY
Skolnick Law Firm
Unlike a general law office, we focus on personal injury law helping victims and their families in the Oceanside area.  We provide the personal attention serious injuries deserve.  You'll work one-on-one with an attorney that has a proven track record in brain injury cases.
Call us for a free consultation.  We're happy to arrange night and evening appointments.  And we can work on a contingency basis where you owe us nothing unless we win your claim.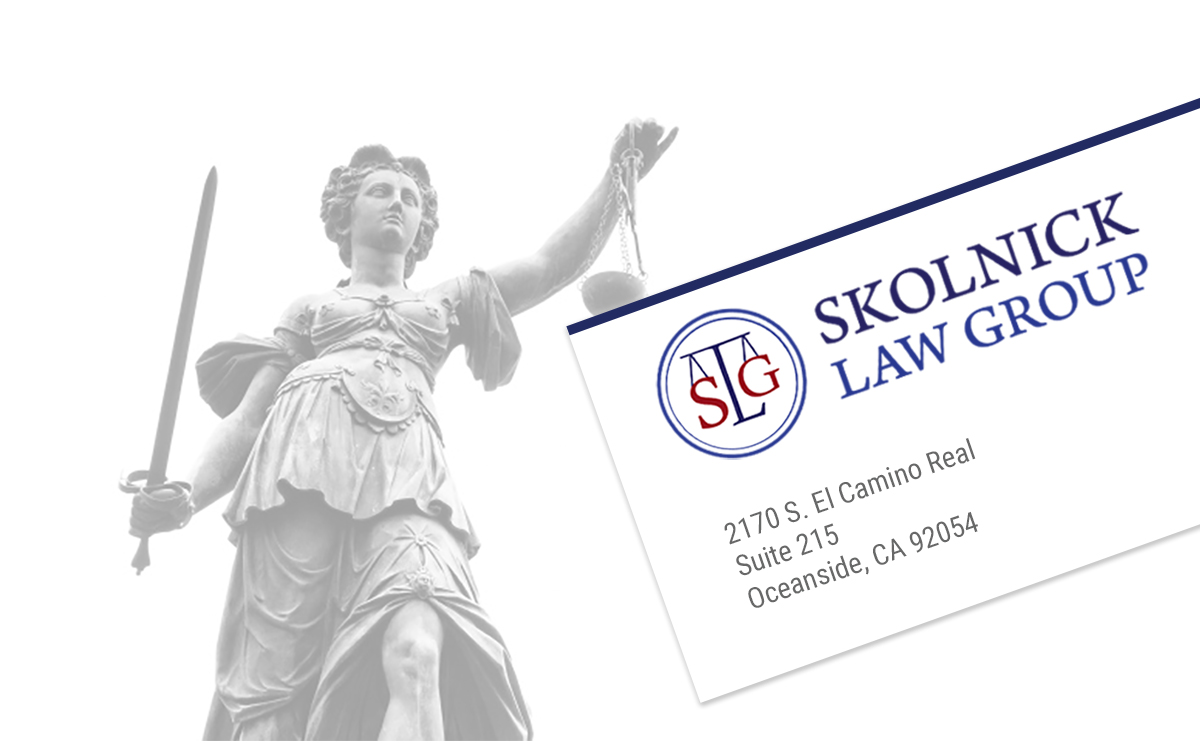 Request a free consultation to get started.